Here's Riley trying to fit his big butt into a cat food box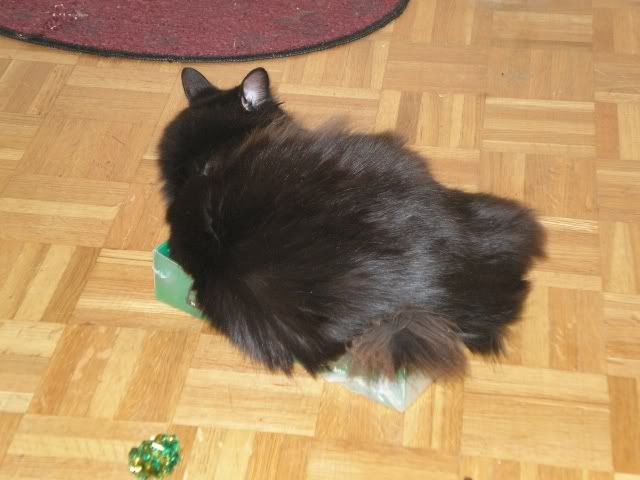 Oh well, guess I'll just eat it instead.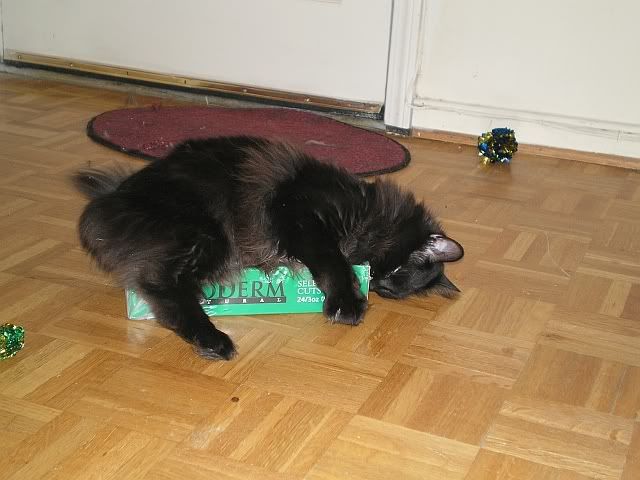 Riley and Johnny Cash snuggling on the couch together. Johnny has gone to Petsmart for a while, in the hopes that being there where people can see his beautiful face will help him get adopted.




Here is my new foster boy Leo. He's 4-5 months old.

Checking out mousey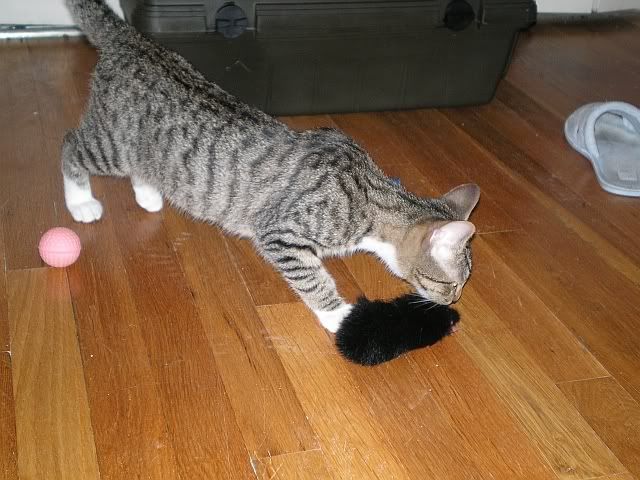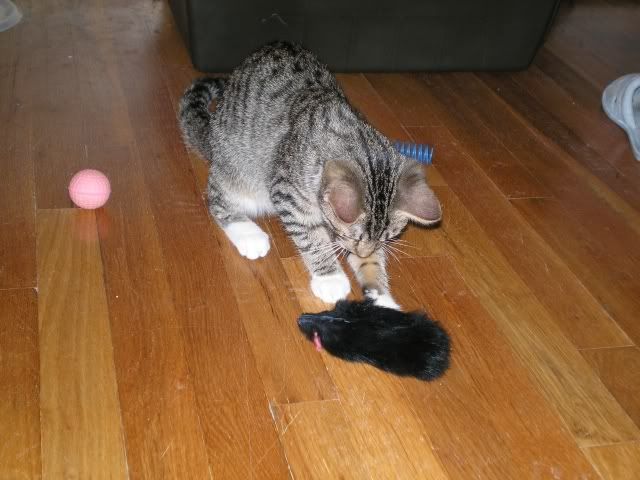 Making a funny face, lol