Kitty has decided there`s just not enough room in his old chair to spread himself out so he`s claimed the sofa as his throne now
...and thus spoketh Kitty. "This half shall be mine and woe betide anyone who tresspasses on it!"...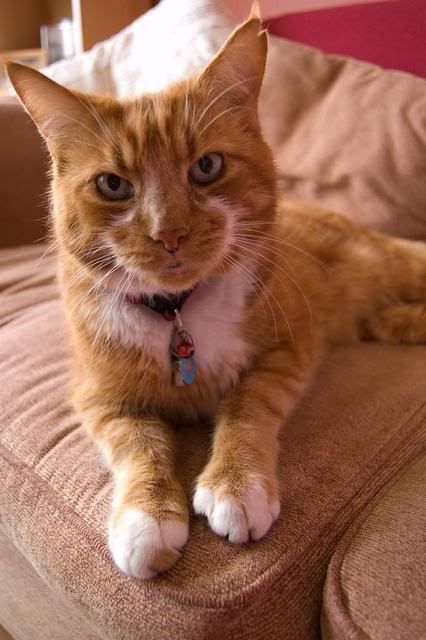 See! There is just enough room for me this side.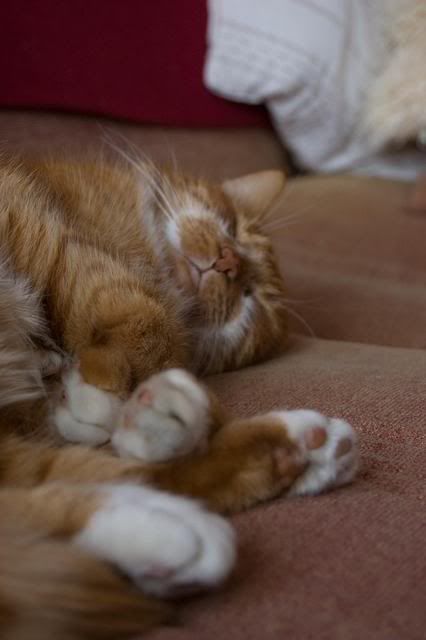 I can fit this way but I forget to leave enough room for my head and may end up 'accidently' kicking you.
Now leave me alone. I`m tired after spending all day...sleeping.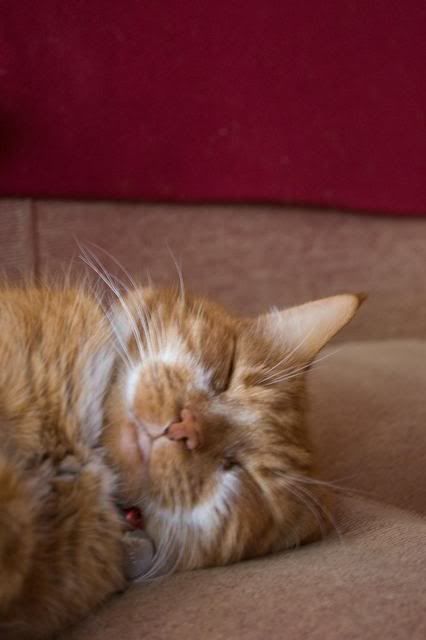 Maisie said she was too busy to be photographed.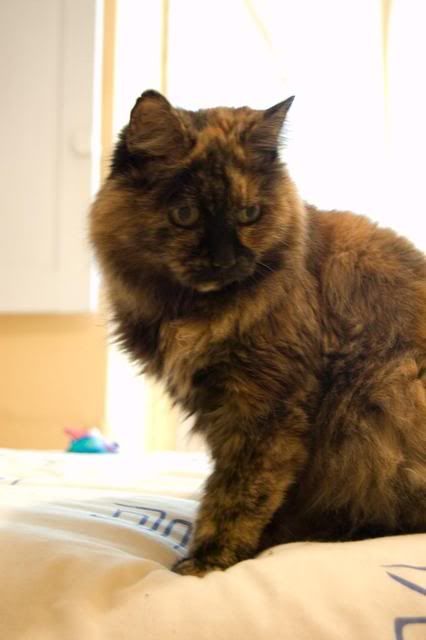 Last but not least.
Thought of the day By Kitty Poo Poo
Look after your teeth kids! You don`t want to end up like me!