Just in time to say good bye, we got a nice new camera for the final farewell with the X-Pack!
Their good bye thread:
http://www.thecatsite.com/forums/sho...d.php?t=172077
Disclaimer: I'm not always postive I have the right name with the right kitten!
Just inside their enclosure, this is how we are greeted.
Foster Meowmies make the best cat trees!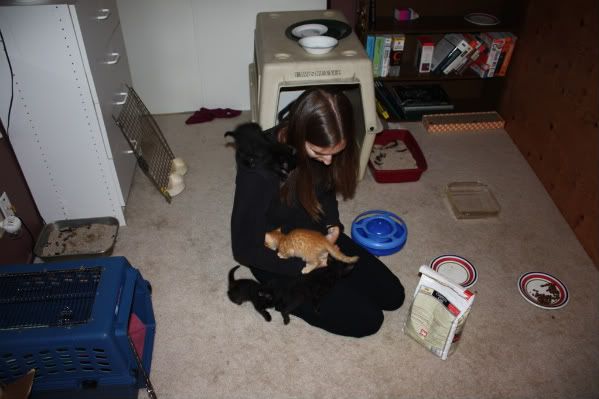 HEY! Who is that giving me kitten ears??
Pack Mentality:
And again!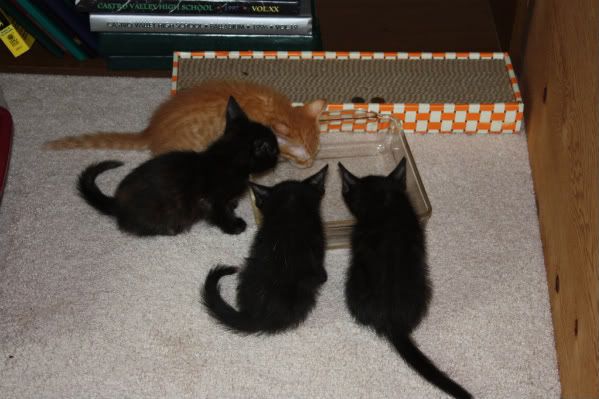 How we spend a normal day now: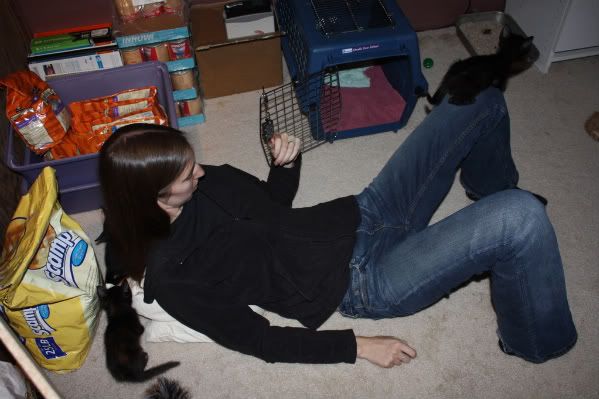 When they were little, this how we used to spend a normal day- cuddling!
It's not just me they climb all over!
Calypso- I'm on top of the world!
Davy and Tortuga- Oh, do you have food for us??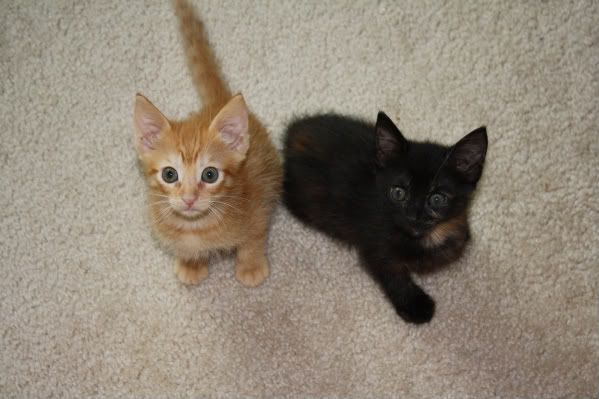 Sao- You coming in or what?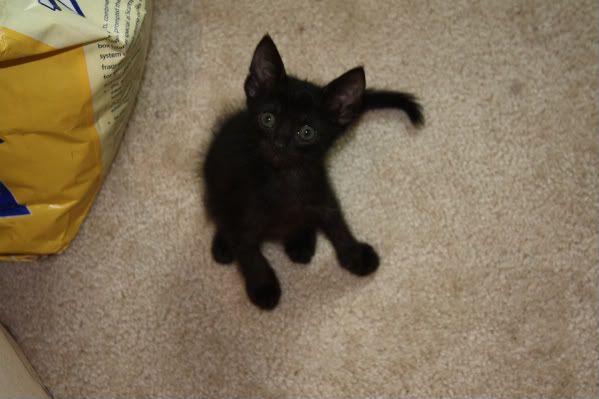 My twin boys, Jack and Sao!
More to come!