Since all the pictures you've ever seen of her have been from my crummy cell phone camera, you haven't seen her as she really is!
Of course, under the right lighting and all, some have been decent. But here's my real baby and how she really looks!
Does the red bring out my eyes?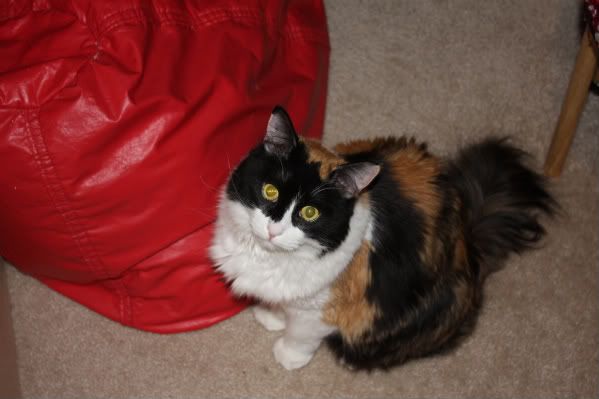 What? No, I wasn't going to lay on the laptop, honest!
Well, if you won't let me lay on the laptop, I'll just lay in the laptop bag!
Oh, you know you love me!