So it's been cold and cloudy here by the bay, so my husband and I decided to take our dog and head east, to find summer. And we did! We took our bikes and our Peach and had a great day in the sun and water.
Oh won't you give me a ride, dad??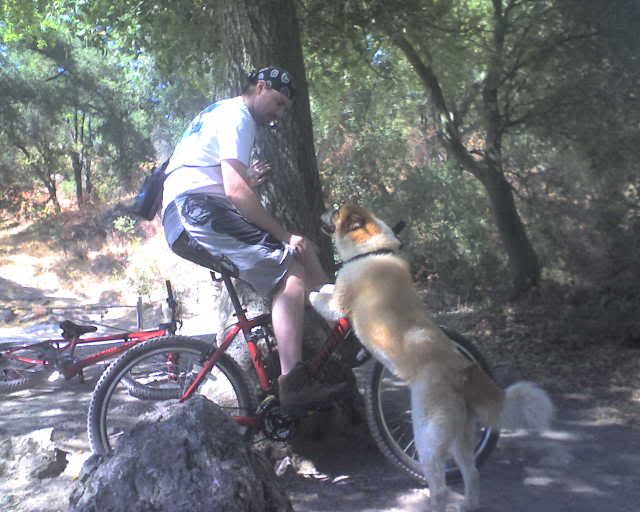 We knew our relationship was on the rocks...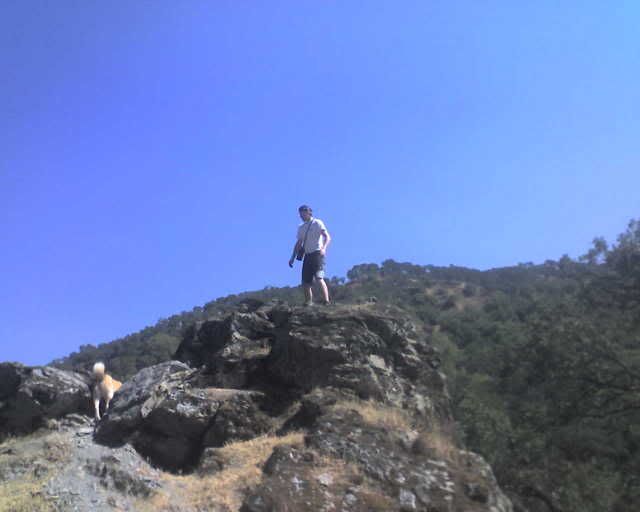 Ah, the best part of summer!
Just because the water feels good doesn't mean I want to be wet!
It took 7 years to teach her, but my dog can now swim!