This never fails to crack me up.
offline
2,244 Posts. Joined 1/2006
Location: philadelphia
always the same spot.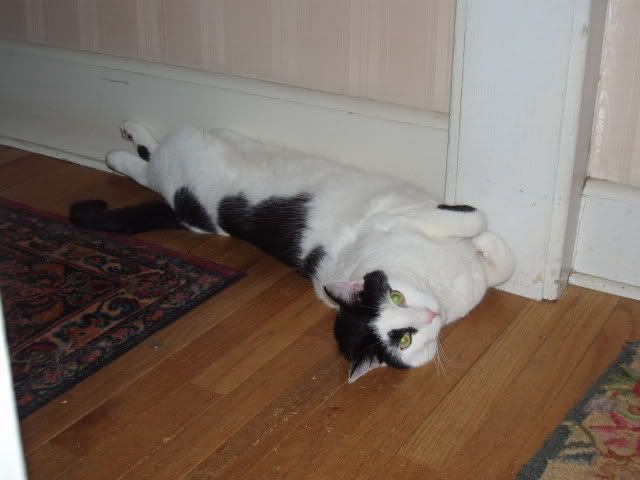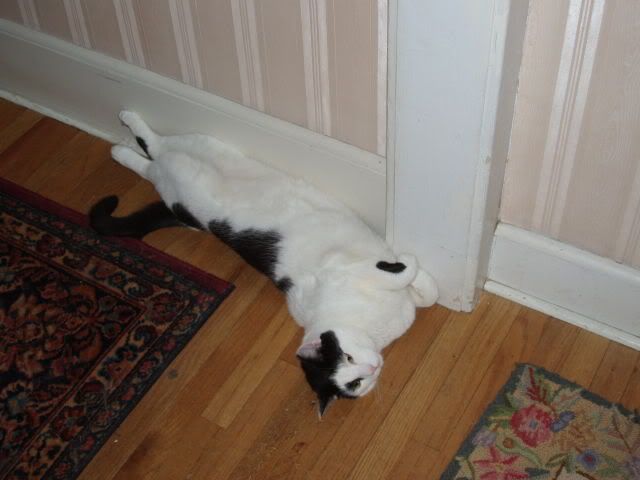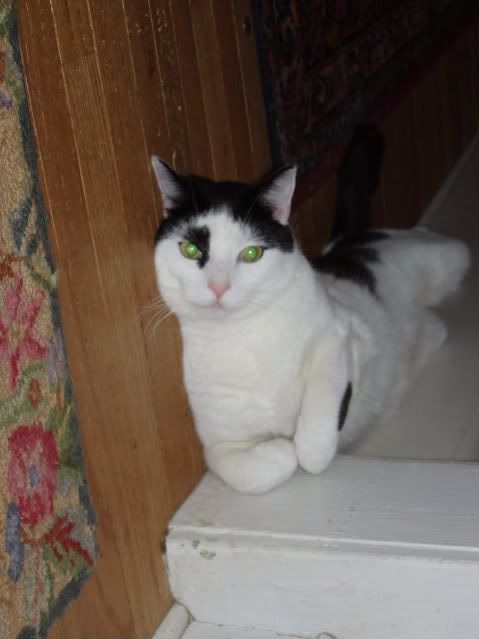 Love them fluffy britches!

offline
18,768 Posts. Joined 12/2004
Location: SW Indiana
I do love Pansy's face markings!
Fuzzy Furballs and Fluff

offline
2,455 Posts. Joined 1/2008
Location: South Coast, UK
How sweet! Pansy must really love that spot!
xocats

offline
20,509 Posts. Joined 3/2005
Our kitties love to have their own "spot" and beautiful Pansy has found hers.
Sierra & Serenity's Mommy

offline
18,640 Posts. Joined 2/2004
Location: Loving my beautiful baby girl
Pansy, what a sweetheart!!
offline
527 Posts. Joined 8/2007
Location: Austin, Texas
Hah, my cat does the same thing but in my bedroom next to the bathroom door every night. I don't understand it, but its funny to laugh at.
offline
21,085 Posts. Joined 7/2006
Location: Winnipeg, Manitoba, Canada
Adorable!
Abby lays like that on the floor against the sofa. I would go and rub her tummy when she does it, but by the time I get there she sees me coming and leaves
Cloud Watcher

offline
8,884 Posts. Joined 12/2004
Location: At the kitty's beck and call
Awww that's gorgeous
Your central heating pipes don't run under there by any chance do they???? Our kitties have a spot they love on daughter's bedroom floor for exactly that reason!
offline
514 Posts. Joined 5/2008
Location: CT
Aww... my Teddy has a similar spot. lol
Pansy is so adorable!
A cat is just a bundle of purr

offline
20,317 Posts. Joined 6/2005
Location: Colorado
She looks so comfy.