I take too many photos! Here are a selection of highlights....
Sonic and Jacob, Sonic looks none too pleased about having the camera pointed at him yet again...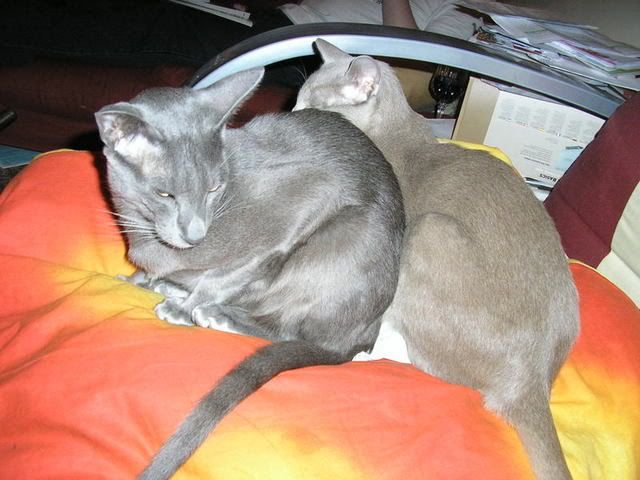 Sonic says that sleeping is good, but is best on a pile of coats, it's good to make the humans feel jealous that they can't obtain the same ridiculous sleeping positions that we can...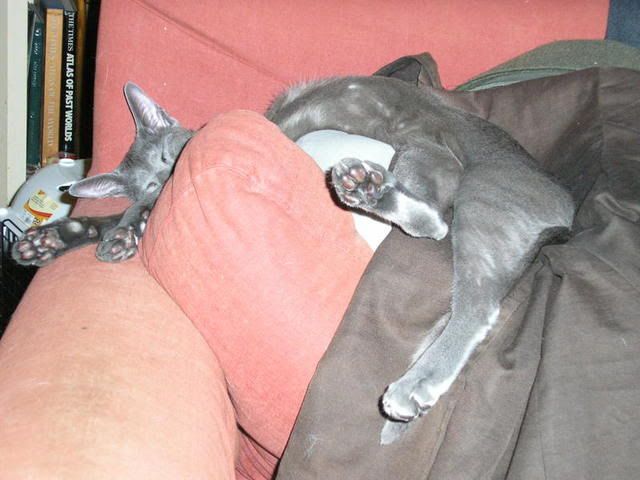 Whereas Radar prefers the edge of the sofa...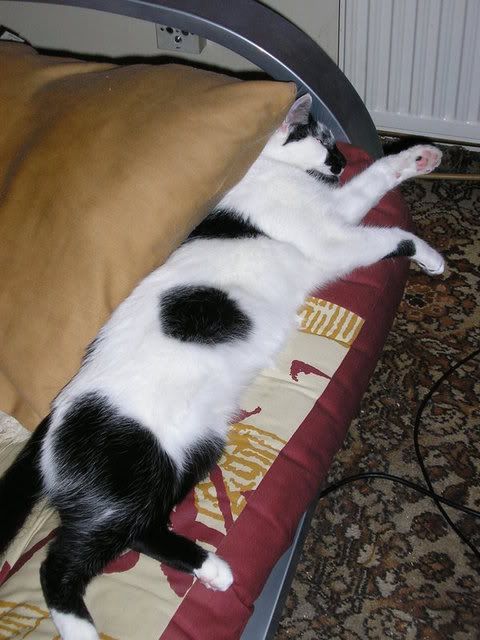 This boy is such a poser!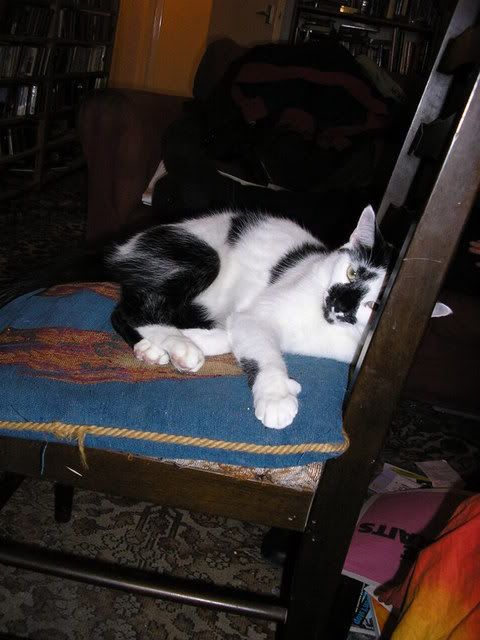 Sweet though...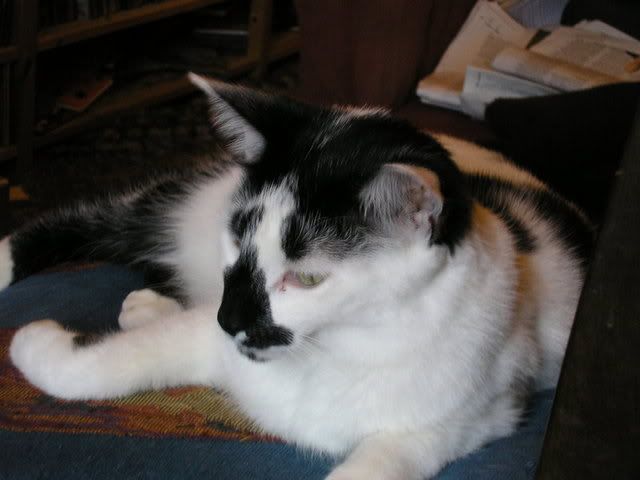 It's always bath time for poor Sonic, doesn't he look fed up?
Oven-ready Sonic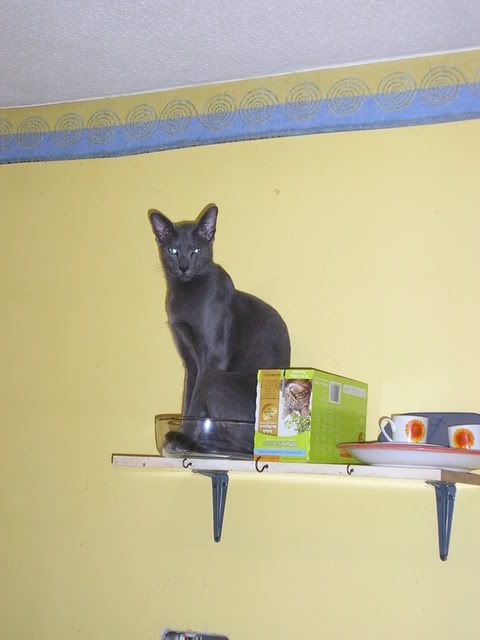 This sofa ain't big enough for the both of us...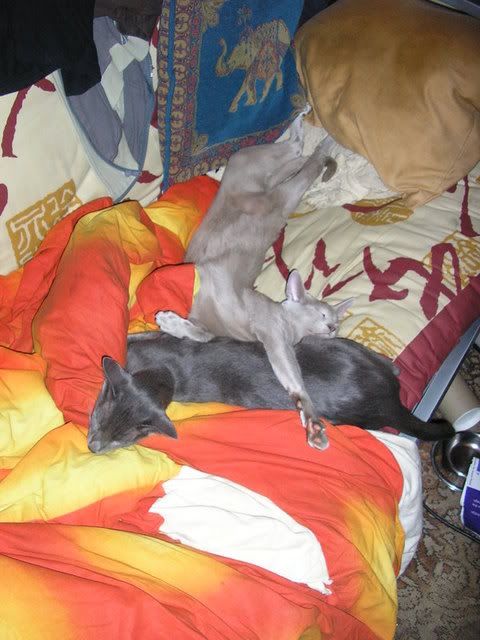 And a closeup...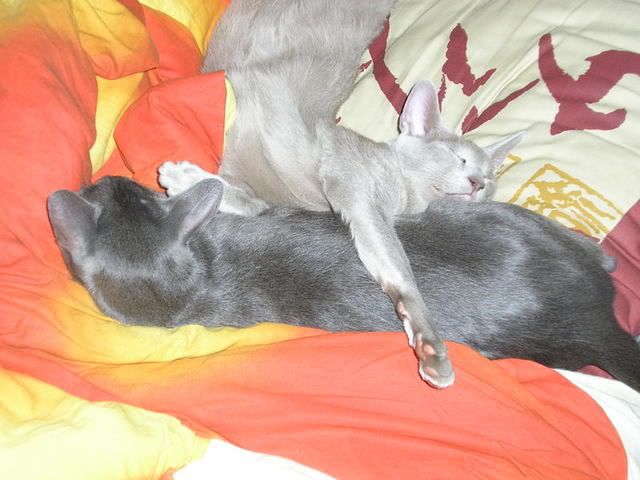 And this cat bed is the wrong shape for poor Jacob - he'd be better off with a giant pencil-case...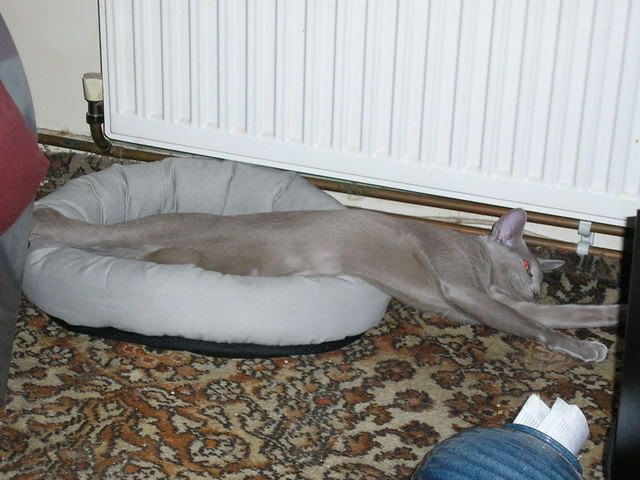 Mirror image cats...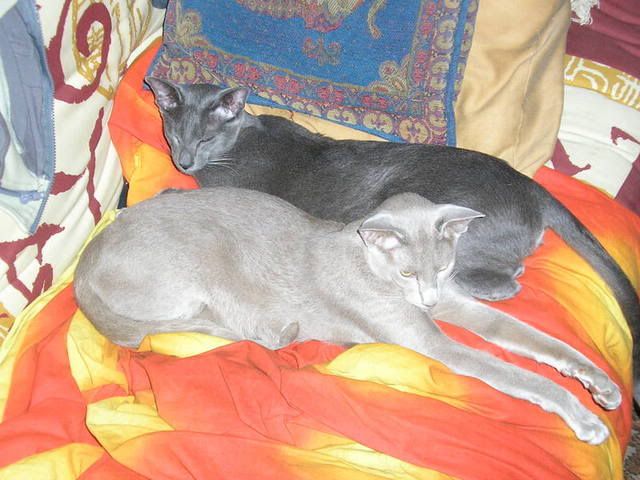 More to follow...