Mia is really irritated. She knows that there are threads showing pictures of her kittens, and not one dedicated to her. She is not happy. So here I am, trying to make amends by dedicated a thread to the beautiful Mia Feral!
This is the day she was brought to me. She had been trapped the day before, and taken to the vet before she came.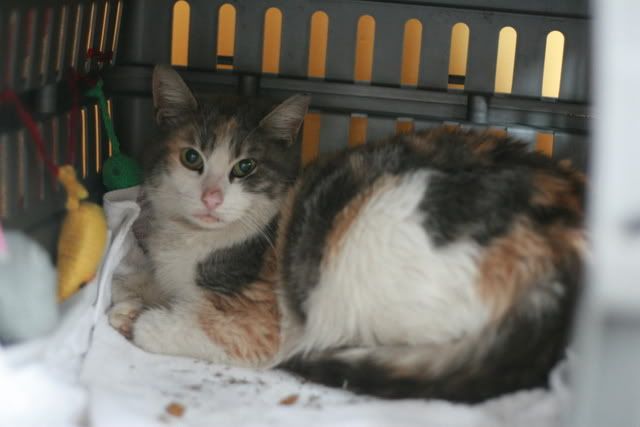 Here she was just a few hours later, and having given birth to four kittens.
Here she is after she decided that a very small cat tube is the place to move her babies.
Here she was entering the "GET OUT!" phase, which lasted quite awhile!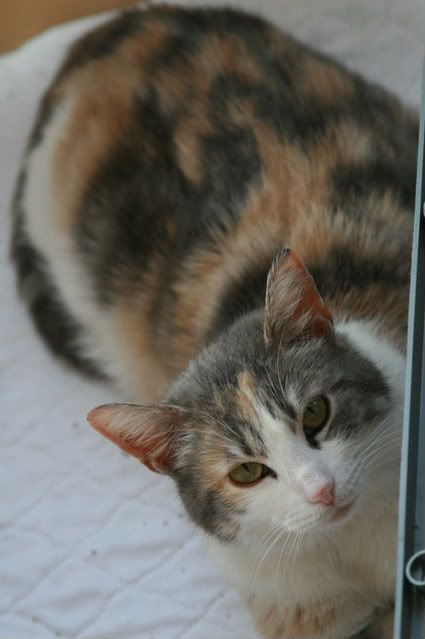 Here she is now. Her demeanor is definitely more relaxed. We still have a way to go, but she's getting there.