When we bought our house 8 years ago, the front screen door was beat up and old......plus it never locked! Here it is.........it took us 8 years to get around replacing it, but we finally did.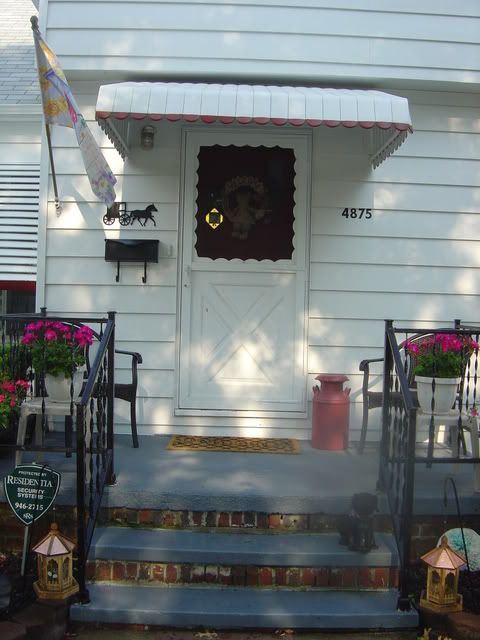 Well, TTP&B think the new door is a present for them as you can see!!!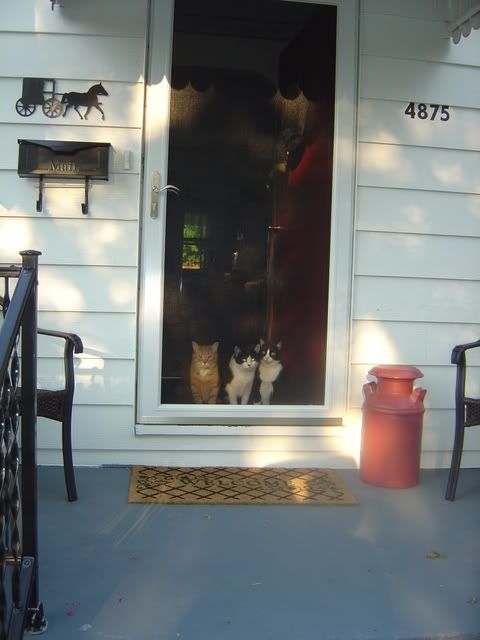 ohhh, ok, I admit, I picked a full length door just for them!!