They are just about 2 months old now!!!
Both are leading beautifully, pick their feet up, load in the trailer, fairly easy to catch, and of course beautiful!
Here's the little Palomino filly Jazzy. She finds EVERY mud pile in the feild to roll around in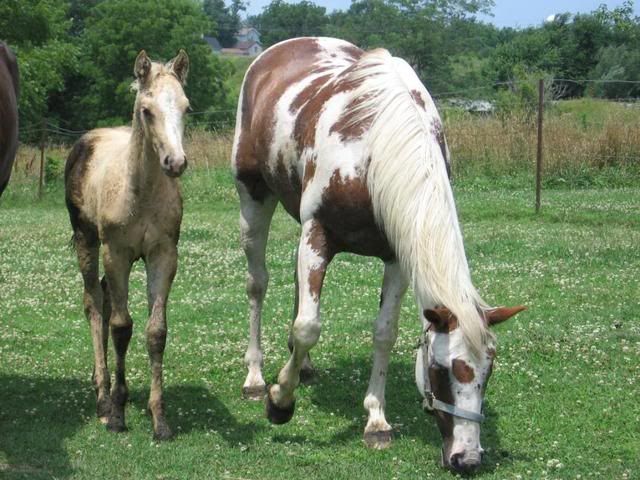 And as always, she's with both mommies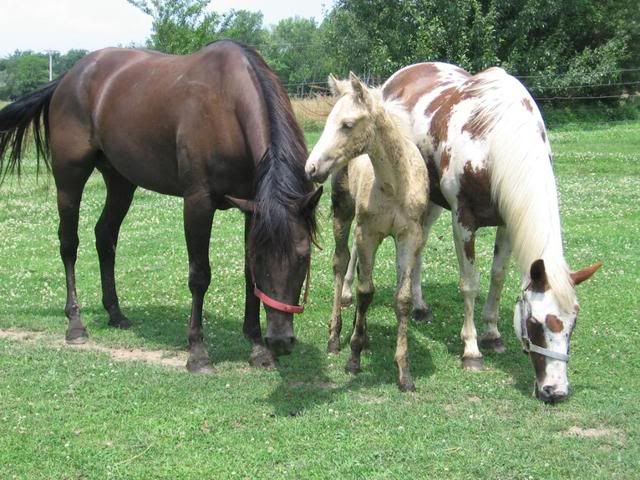 And Tora, our buckskin filly. She's growing up beautifully! And she got 2nd place for my sister at the 4-H horse show!
Trying to take mommy's saddle off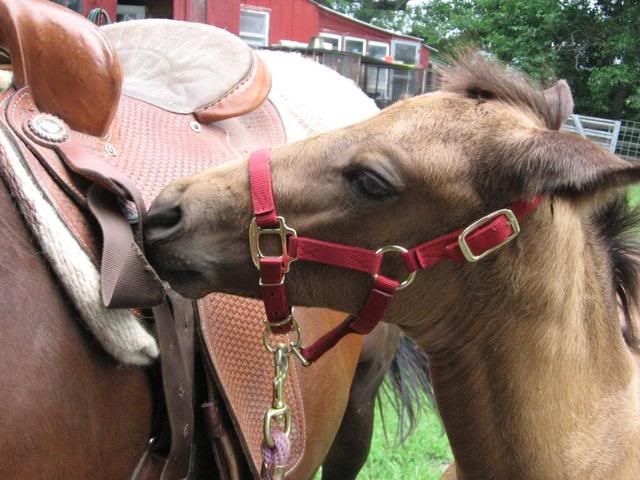 She's HUGE!!! I'm 5'6'' so you can imagine how tall she is!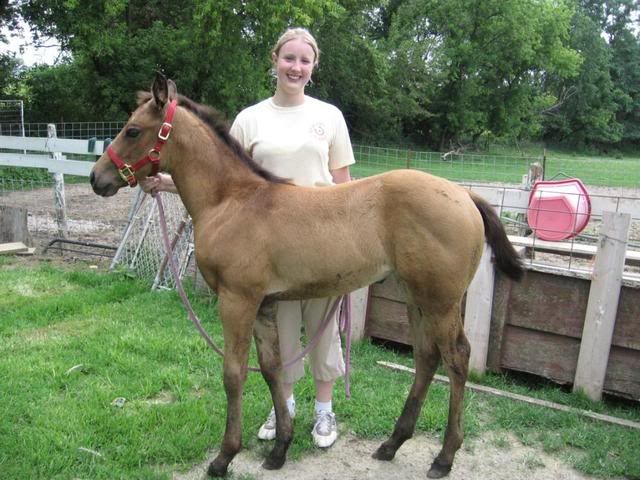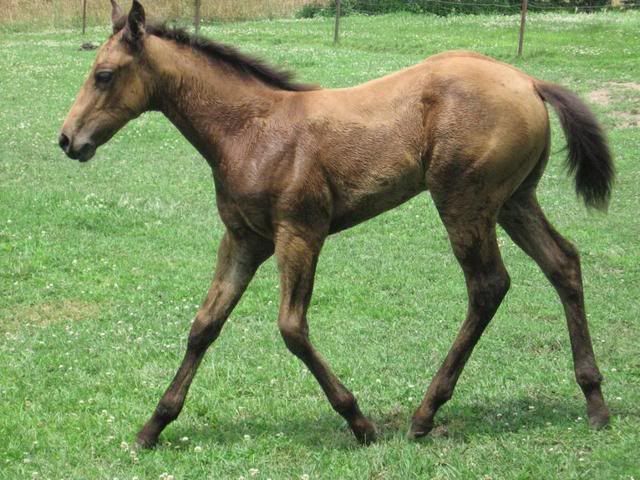 A perfect match!
All done!