Hey.
Mollys kittens are now ten weeks old and have gone off to their wonderful new homes.
Here they are at nine weeks old.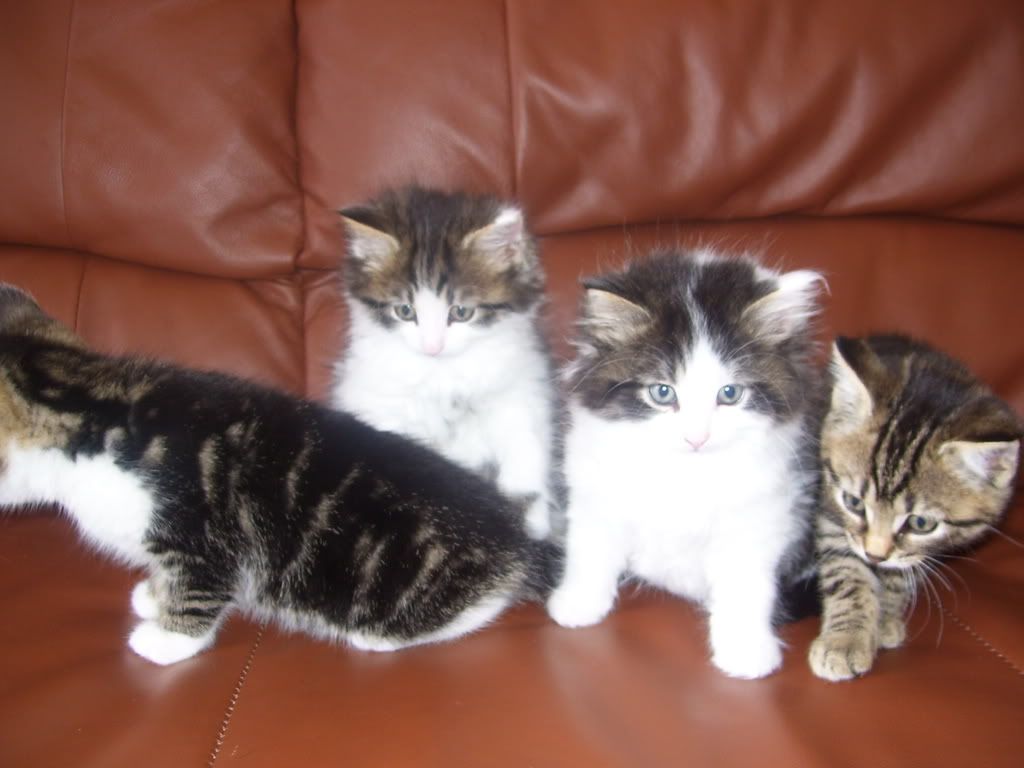 The two fluffy white and tabby ones went to a lovely family with two young girls. This family had a cat of 19 years of age
I was so glad to have found a family like this for them and know they will have a long and happy life.
The other tabby and white when to a lady who had three other cats and had just recently lost one. She fell in love with my tabby and white and again she has gone to a wonderful home..
The fourth kitten I have kept myself and she is surely a handful lol
The advice i am after is about my Molly.. (kittens mum)
I had her spayed yesterday and they told me not to baby her but to try and treat her as usual and she will recover quicker.. Well Molly still seems wobbly on her feet and her fur is all matted and well.... im worried that she still doesnt seem to be eating or drinking (although i managed to get her to have a couple of her favourite treats this morning)
I hate seeing her like this and im keeping the kitten away from her as much as possible to try to get her some rest.
Another thing is i put her in her comfy bed to sleep and she just gets out and sleeps on the hard floor.. *sighs*
Am i fussing too much?