Hello everyone:
I posted a message here about a feral cat that brought her little boy kitten here, well, he finally learn to eat today, yay! but right after she saw him eating, the Mommy left and he has been crying a lot. Now somes the difficult part, finding a good home for him.
here is a pic of him, he tried running after his Mom, but it was raining and he got scared and started crying, the poor baby
he was all wet and scared. he is with me right now.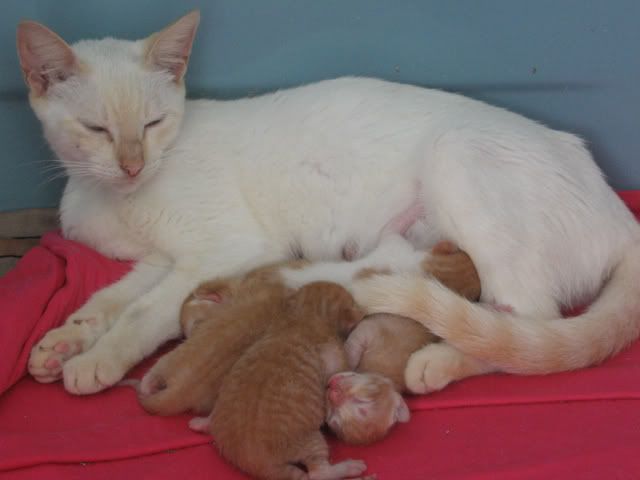 he he is with his Mommy before she left:
Tamar