I know I don't NEARLY post enough pictures of my two in here... but I remembered to bring the camera with me earlier when I curled up on the couch. JoJo always jumps up and demands cuddles on the couch... She was antsy at this point, since we hadn't had much cuddle time (her brother kept hogging my lap). But she's happy now. So, without further ado, here's my princess (yes, a female orange/red) in order of being taken... fuzzy nose pic and all!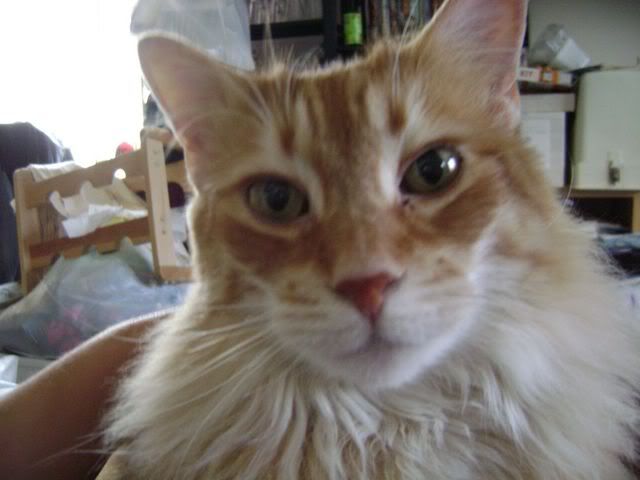 What's that little silver thingy you keep pointing at me, mom?
Oh... it's your CAMera... yeesh... don't you take ENOUGH pictures of us?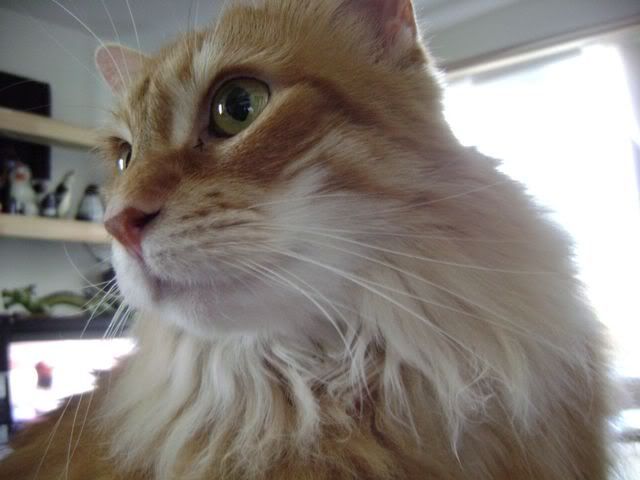 What was that???
MOOOOOooooOOOMMM!!!
I think Jack's up to something no good in the bedroom. I can hear him with my supersonic kitty ears... he's SUCH a pest.
I'm settling down, alright already!
Amanda