My mom went to my Aunts today.. well on her way home (its an hrs drive) a couple miles away from my aunts my mom spotted a teeny kitty running across the road in the middle of nowhere.. so she picked her up and brought her home. The moment I saw that kitten I said "AnnaBell".. you wont believe this but that kitten belonged to my aunt.. who gave the kitten to a lady who wanted all of them.. and my aunt gave all 4 kittens to the lady. Now.. why was the kitten found on the side of the road? we have no clue but my Aunt is gonna go up and talk to the lady and se what happened and were gonna keep the kitten, now known as Chancy.

The pic I took while at my Aunts last Wk (Tabby and White)...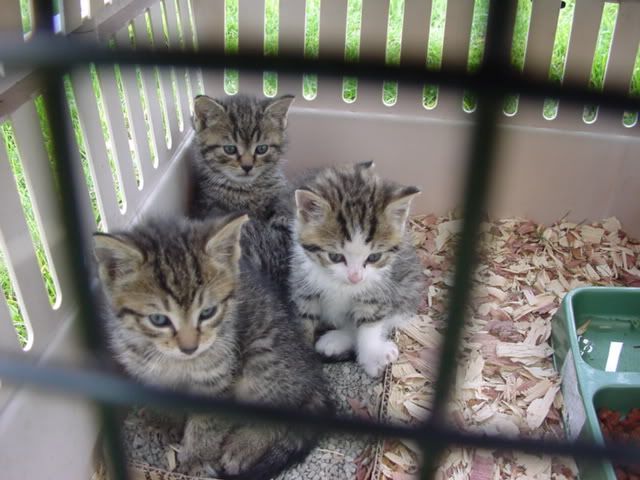 The Kitten we have....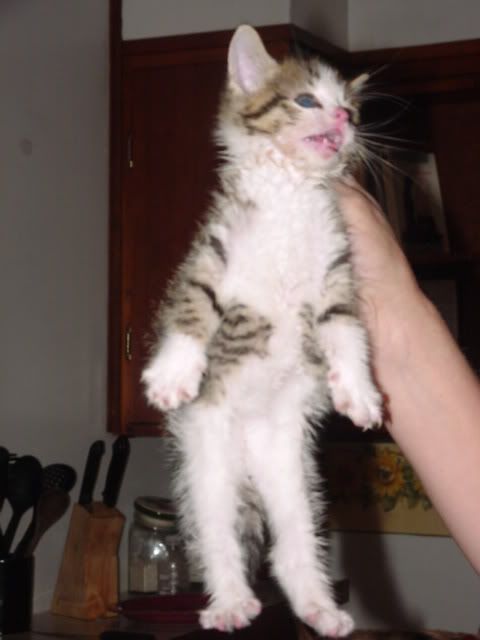 Bonnie checking out the new kitty...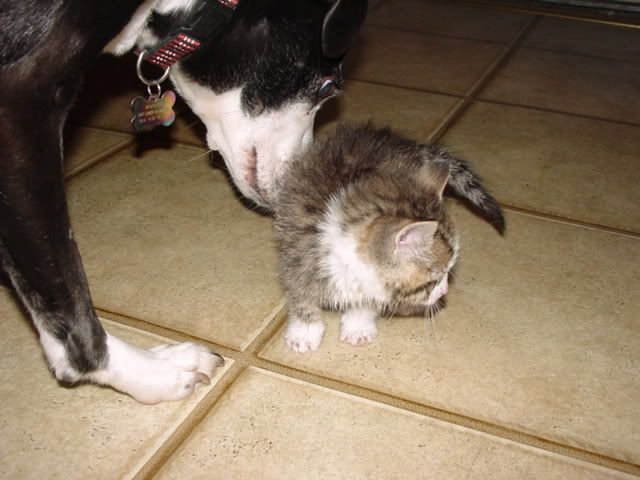 Im so mad that this happened!!