(sorry I'm posting this here, cat's and other animals won't let me post threads, "security token invalid"
So I'm trying to post here)
My mom/family is gone for the weekend and I get to dogsit Tinker! We didn't name him, and no, we don't have any idea why someone would name him that!
Thor absolutely LOVES Tinker and couldn't be happier to have Tinker here with us. The cats on the other hand, aren't fond, but they seem to be used to me bringing all sorts of animals home
Anyway, I picked up Tinker, a 10 year old Wire Hair Fox Terrier, looking like this: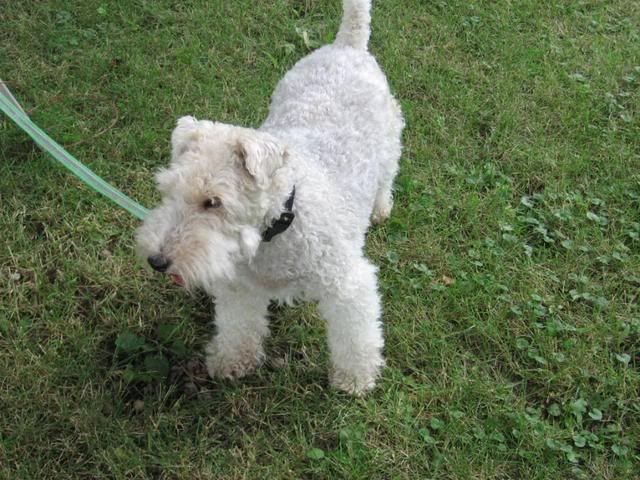 Now he looks like this!!! What do you think? Keep in mind I don't have any training, I'm just following pictures. So if it doesn't look perfect that's why!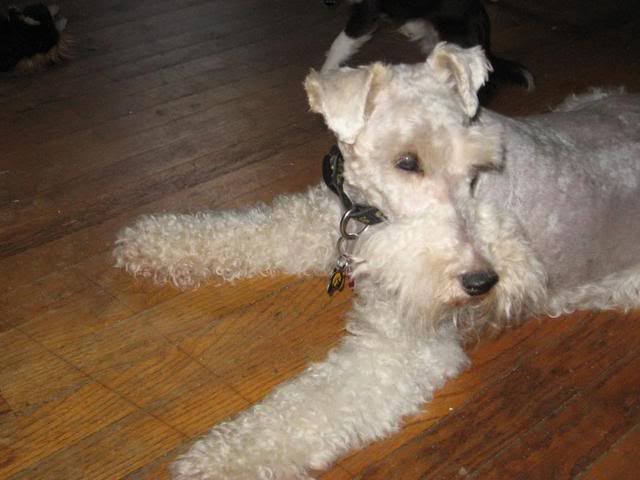 Look at that face!