My 3M's are growing so fast that I can hardly believe it! They had their 11 wk. booster shots yesterday, and while they were lounging around recovering I took these pictures of them!
Max thought my sewing machine looked like a comfy place to lean, I guess!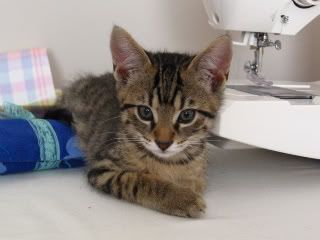 Maggie was also enjoying her own comfy spot on my craft table:
And Molly was willing to be my model to show how much they've all grown.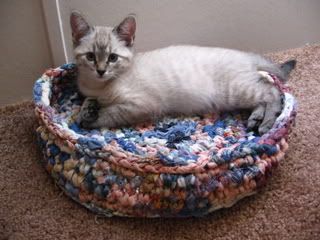 And here is a photo of all three of them in the same basket the day after we brought them home! (Clickable thumbnail because photobucket is being a pain and won't let me resize the photo!)
They've each gained about one pound just in the last three weeks, which is probably due to the fact that they are eating me out of house and home!
But I'm glad they are healthy and growing, even if I do feel like I'm constantly feeding them!