I haven't posted pics of my girls in a while. So here are some.
It's funny how serious Polly looks in pictures. She's the silliest, goofiest cat I've ever met.
I'm sorry the image quality is bad. I accidentally broke my other camera, so I have to use this one. But, hey, they're still kitty pictures!
"My favorite pillow is is my sister Polly."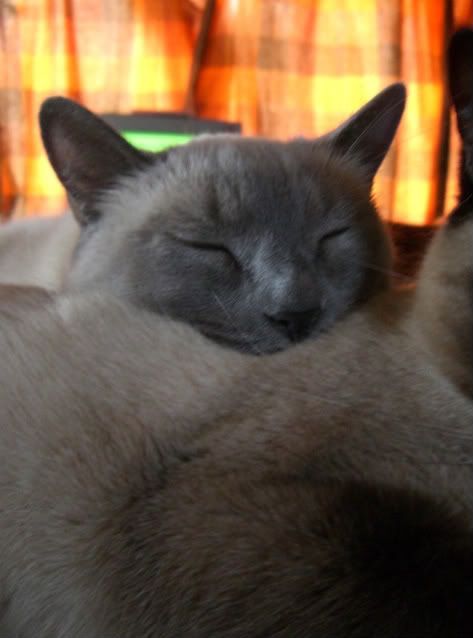 "What's that?"
More in the next post.