Abby loves to sleep in my shoes with her nose buried up in them!! I don't know how this could be comfortable or even smell good!!
Hubby and I joke about it. I tell him, she just loves to wear my shoes, too!!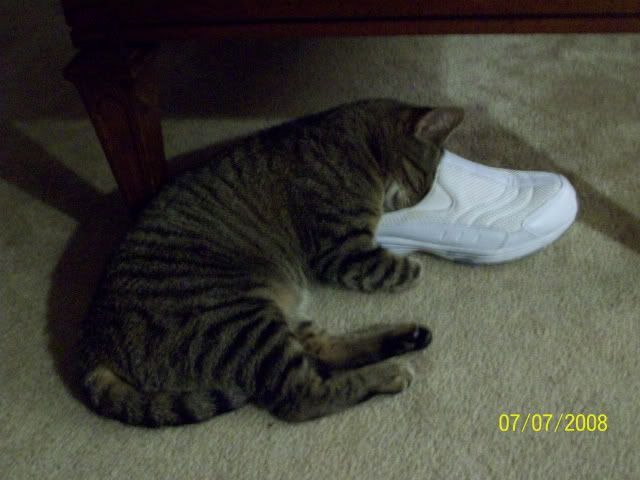 Does any of your cats do this? Show me your pictures, I would love to know that I don't have the only one.