3 weeks old!
offline
48 Posts. Joined 6/2008
Location: Romania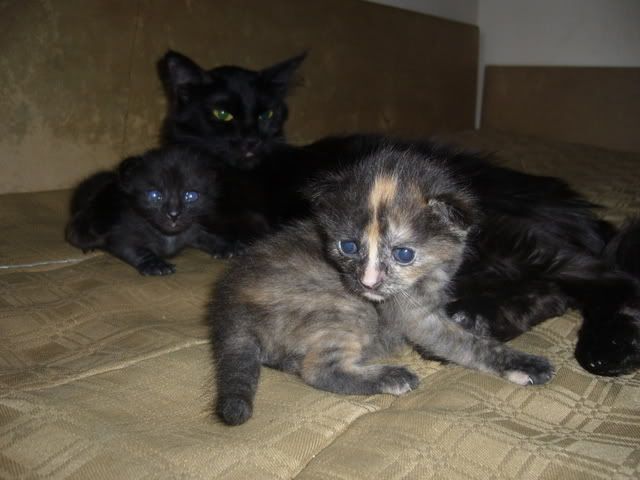 just look at those cute faces!
Meowmy to Fabulous Felines

offline
3,361 Posts. Joined 8/2007
Location: Pacific Northwest
They are seriously adorable. Where was the proceed with caution extreme cuteness ahead warning? The mother looks very regal and elegant. I want to cuddle them immediately!
offline
218 Posts. Joined 1/2008
Location: Tennessee
So precious!!
thank you, they are sleeping cutely now, i will make more pictures
Spinning out of control!

offline
6,250 Posts. Joined 7/2006
Location: Farmers Branch, Texas
Quote:
just look at those cute faces!
Cute is quite the understatement!
offline
7,713 Posts. Joined 10/2007
Location: Michigan
Regal and elegant! My thoughts exactly about the momma. She's a stunner! And is obviously very proud of her babies!
x Princess x

offline
6,454 Posts. Joined 6/2007
Location: Telford (UK)
aww!


offline
31 Posts. Joined 6/2008
Location: Michigan, USA
Aww! I love the blaze on the tortie! They're both adorable (and momma, of course!)
they sure are! and today the started walking normaly, i was shocked!