Hi!
I joined this site after scouring the internet for advice on dealing with my special needs kitten. I have found you guys to be super helpful so far!
Anyway, I have two kitttens both are 10 weeks old.
This is Nola, my tailless wonder.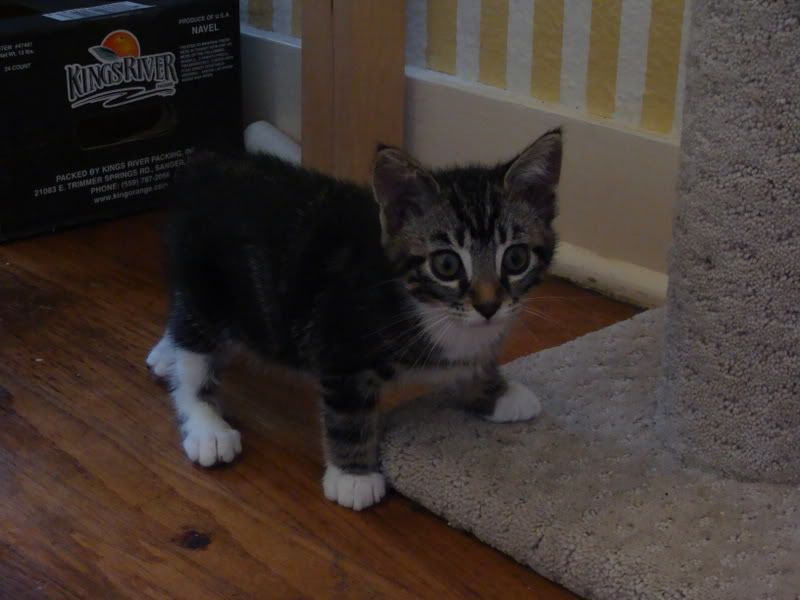 She is a manx and has the so called "manx syndrome" Which means she cannot control when she goes to the bathroom. Its been a challenge , but we love her.
This is our other kitten sophie
and here they are being cute tgether