These sandals are what I was looking for: comfortable and lightweight for travel, waterproof for rainy summer days or walking by the shore, and not too ugly to wear with skirts or to dinner after a day of sightseeing. I don't normally like Crocs but I love these! They are like walking on soft sponges.
Never mind the too-dressy skirt; I was just trying on the sandals.
Close-up; these are grey and black.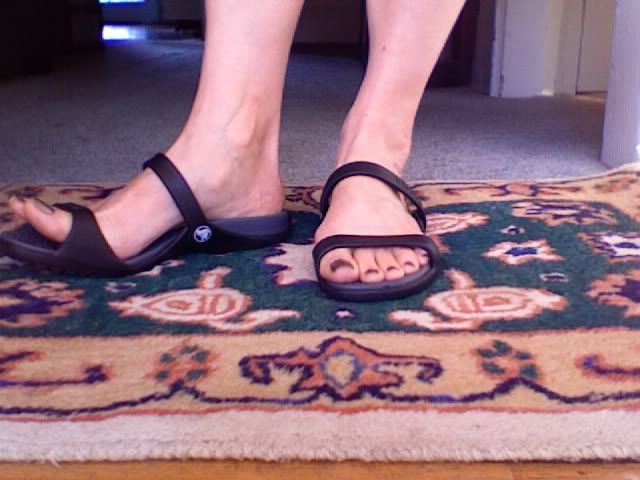 They're called Crocs Cleo. What do you think?