first of all, thanks to everybody who replied to my last post about this little worry of mine, it was greatly appreciated.

but kitty's kittens are 4 weeks old today, and they still aren't pooping or peeing on their own.
kitty is being such a good mum, that she is still stimulating them and cleaning them up. i know i shouldn't complain really!

the only thing is, i'm going away for 3 days, not this weekend but the following weekend, (it's a trip we have to make because my partner's mum is having open heart surgery, so we're staying near the hospital to go and visit her for a couple of days at least), and my 18 year old daughter and her boyfriend will be looking after the cats and kittens, so i really wanted to get them started off with the litter training and eating a bit of solid foods before i go away.

i've put a small litter tray in the kitten pen this morning, and i stood each kitten in it for them to get the feel of it. the tray is small and they can easily get in and out of it.

i also made a mushy food for them, dry kitten food soaked in boiling water, let it cool down, then i sat each one of them on my knee and tried to tempt them with a little on a spoon, but none of them were interested in that either.

just to explain the kitten pen that they are in... a week ago, they starting adventuring out of the nesting box they were in, so my partner dave has built a wooden fence around the box, so they are in sort of a large 'kitten pen' for them to run around and play. i was a bit worried about letting them have the run of the house, because my greatest fear is losing them behind or under something, or them getting stepped on.

so their mum's food is always inside the pen with them, she's on kitten wet food, and i've left the dish of 'mush' there as well. should i just wait for them to start tasting the food on their own, or should i be encouraging them still??

i would appreciate any ideas on how to get them started with the litter tray and eating solids before i go away.

i know you all like new pics, so here's some updated ones of the kittens now...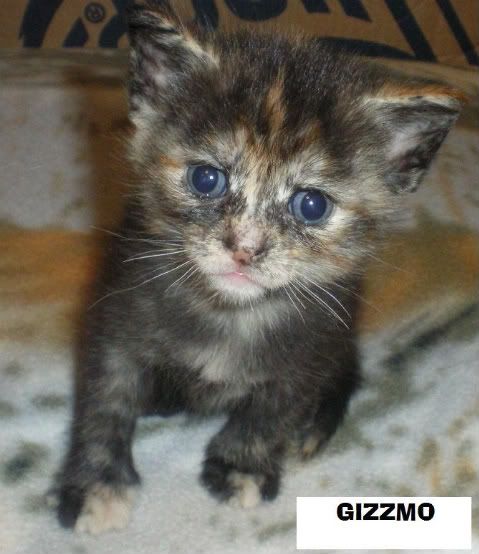 sorry this post has been a bit long!

tracy x