So after losing Nigel, I feel I need to pay attention to the rest of our zoo! Funny how a death can make you appreciate life more.
Our dogs:
P-Chan and Sheba trying to look cute. Did they suceed?
Peach likes to play with "babies" (tennis balls!). Maybe next time she should take them out of the container first?
Sheba acting like the queen she is.
Peach as the rescued dog turned rescue dog! This is before she retired. Pay no attention to that human with her.
And yes, I fuzzed out my badges as protocol...
Our chinchillas!
What we call "Chin Kingdom".
Toku and Fed enjoying freedom.
Toku proving that even chins can be addicted to the internet!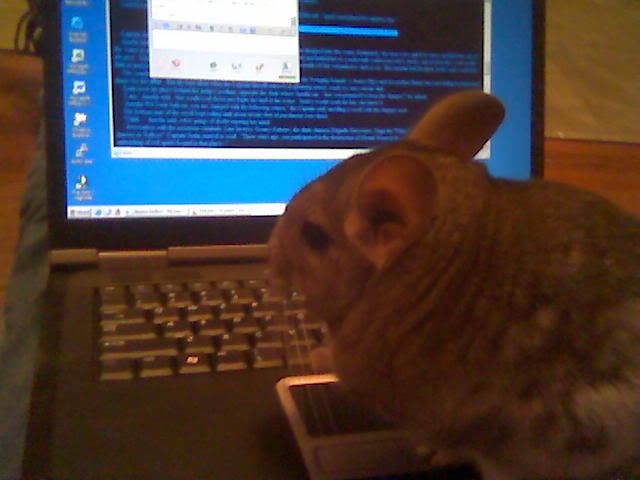 Nigel and Fed's baby Kyu all grown up. She was an accident, though a cute one! We kept them all in separate cages and only let them out for freedom together under close supervision. Well, what can I say, we supervised as they made a baby! We were much more careful after that, and it didn't happen again. Kyu went off to live with a good friend.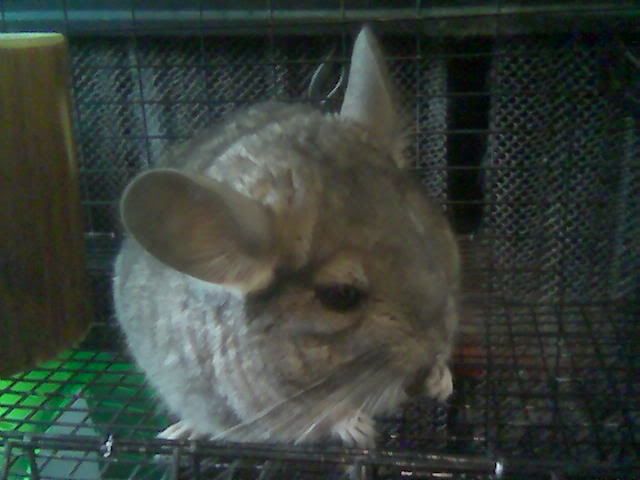 Hope you all enjoyed seeing the rest of my zoo!