Alright.... so, before I get lectured on how teacups are not the healthiest dogs and all that, let me just say: I KNOW. Teacups aren't natural kinds of dogs and whatnot. BUT - my sister had her heart set on one.
So, we met a breeder about 2 hours away from Athens. She had a handsome little black boy, he was only going to be 2.5 pounds full-grown! And then she had the blonde girl, who will grow to be about 4 pounds.
THIS... is Malibu.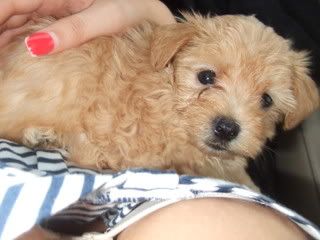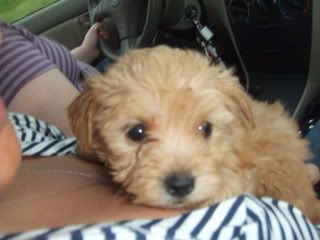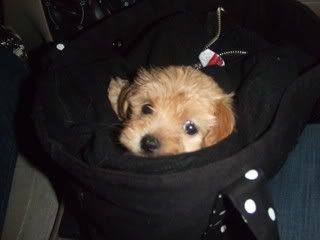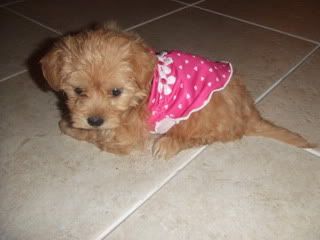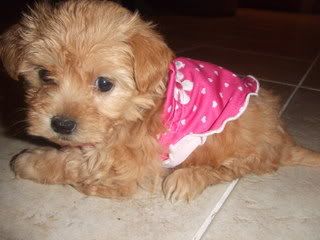 We call her "Boo." She's the cutest little thing ever. It's been my little sister's dream to have a blonde, teacup Maltipoo, and now she finally has her. And she's taking great care of her, I'm so impressed.
It didn't really sit well with me, at first. I would prefer to get pets from a shelter and save a life. BUT... it's my sister's birthday, she worked so hard to convince our dad, and so I bought her what she wanted. Yes, the puppy put a hole in my pocket, but I've never seen my sister so unselfish and giving. It was one of the best decisions I ever made.
And I would've spent the rest of my money on Boo's little brother, except my dad would've killed me for bringing home two dogs, and Bella would've never meowed at me again for bringing some little squirt onto her territory.