This is Diesel, she came from the truck stop, and is or was a part of the Feral Colony I feed! Bless this Baby's Heart! I found her sitting in the middle of the road, she has in eye infection, and a clubbed foot! So tiny, so sweet, so scared...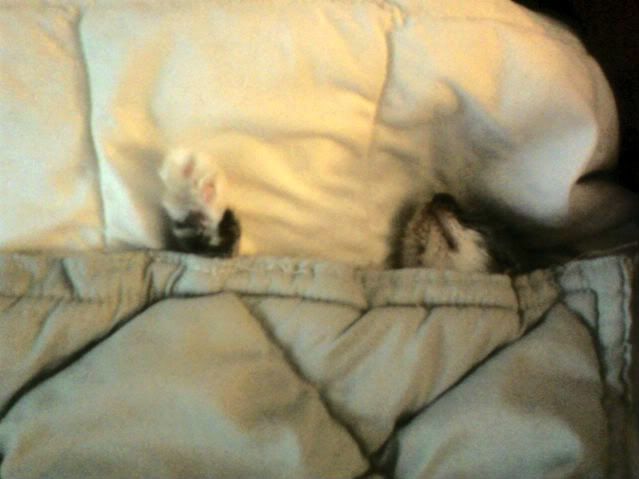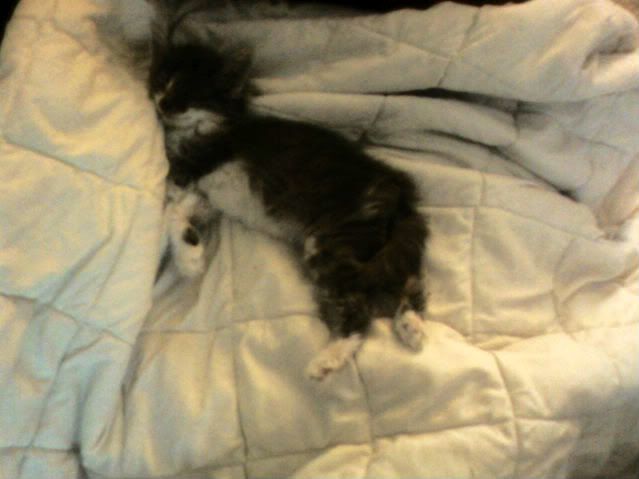 Born in a drainage ditch, culvert, I believe her leg got caught and hung up
in there, the vet said it looks like nerve damage. Her leg in flat looking and turns outward when she walks. Doesn't seem to slow her down though!!
she is soooo sweet!!!
Monique