Here's a few new-ish pix of Mitzi nobody's seen yet... feel free to post your own!
Having a sunbathe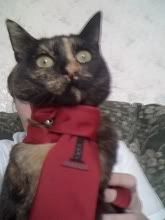 Wearing my tie (lol she WASN'T in any pain etc I was holding her and the tie)


On my bed
weenie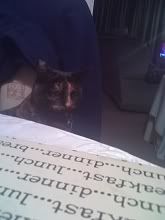 Sat at the table, demanding her dinner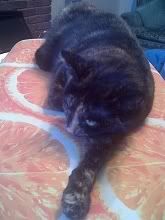 Her number 1 top sleeping spot - the ironing board!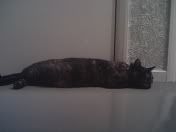 Next to the airing cupboard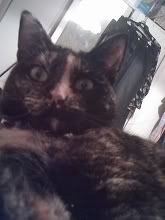 on my mom and dads bed, looking really chubby
Bearing her teeths!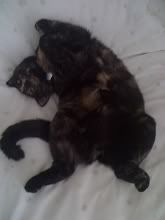 And this is one of my favourites of Tab, resting in her little basket