As you may know we have recently started fostering for Cats Protection. Our first foster Cleo, an older kitty has gone back to her orginal fosterer, she's still not in good health and we are waiting to find out more about her problems. The good news is that she will not be put to sleep even if she cannot be rehomed, the fosterer will keep her in her sun house!
Now that Cleo has gone we have been given 2 8 week old feral kittens, they were part of a litter of 4 but these 2 are the friendliest and just need more attention to get them socialised. So far so good, no major injuries!!
Den (He was licking his chops on the first pic).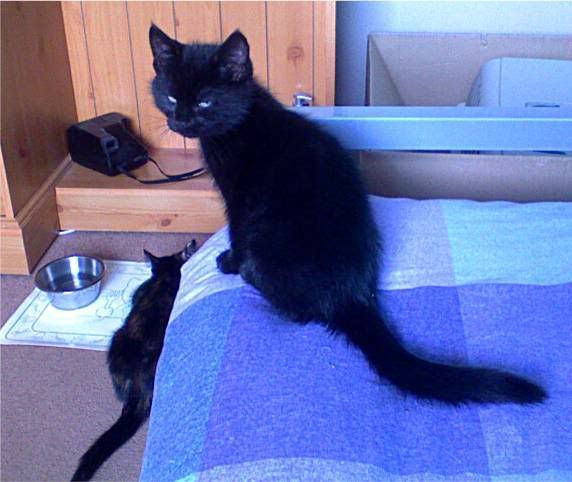 Della