yesterday milo had a trip out to the deepest darkest jungle in the world! (well, the back garden)
i feel like a big bold lion out here! but see how i have cleverly hidden myself in this bush, no one would know i was here!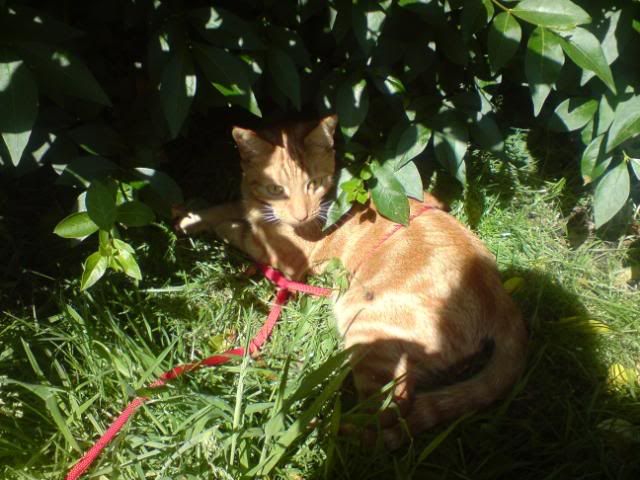 oh my goodness! what is that?! i must defend my territory! Rwarrrr!!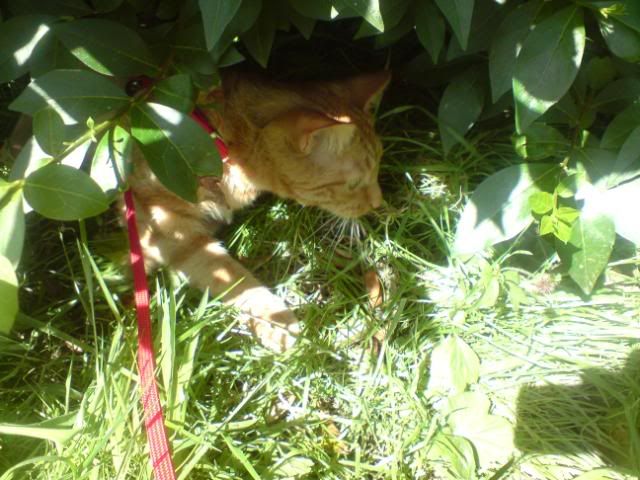 grow up milo!! you silly little boy!
little brothers are sooo annoying!!