Mason is getting so big and he's all over the place! Time to baby proof the apartment!
Grammy, how do I get this open?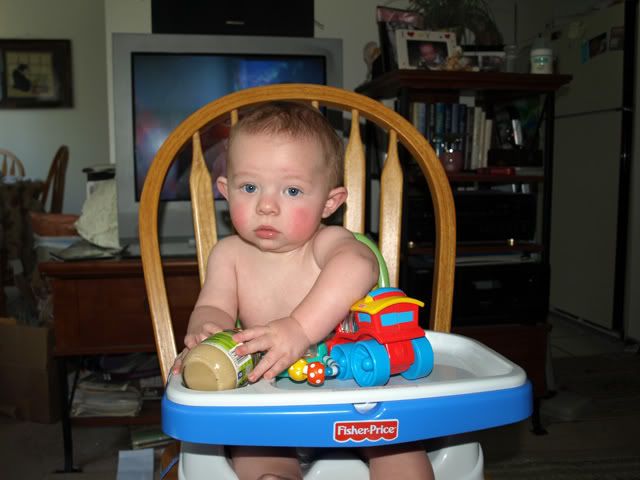 I like this tray better then my toys!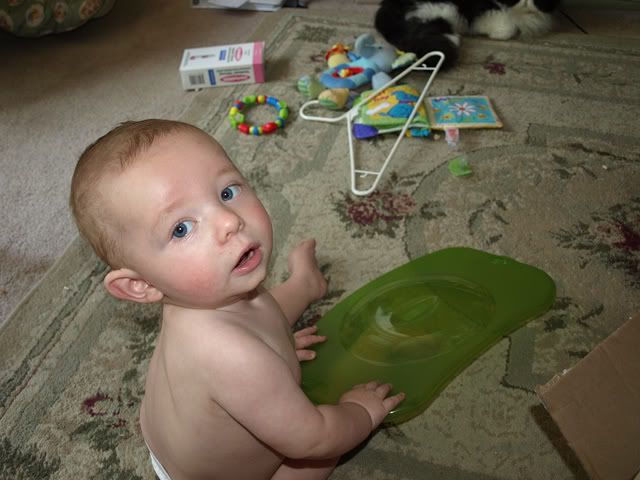 I think Grammy wouldn't mind if I get my cookie on her blanket. Grammy likes everything I do!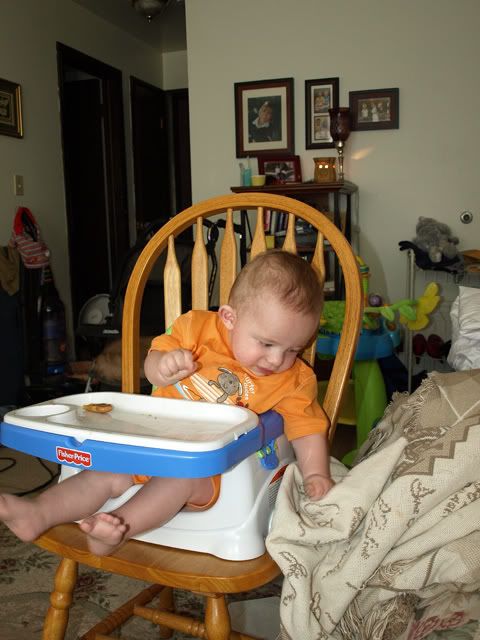 Grammy, I think I'm done with my cookie. Can I get down and play with Peaches and Maxx?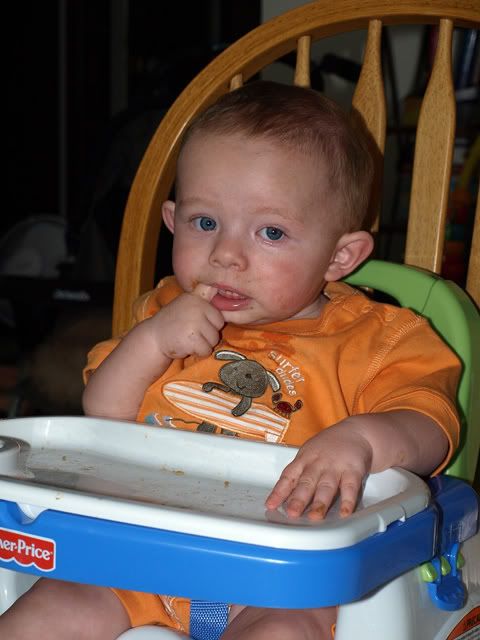 Grammy, please tell Peaches to quit showing me her butt. How rude!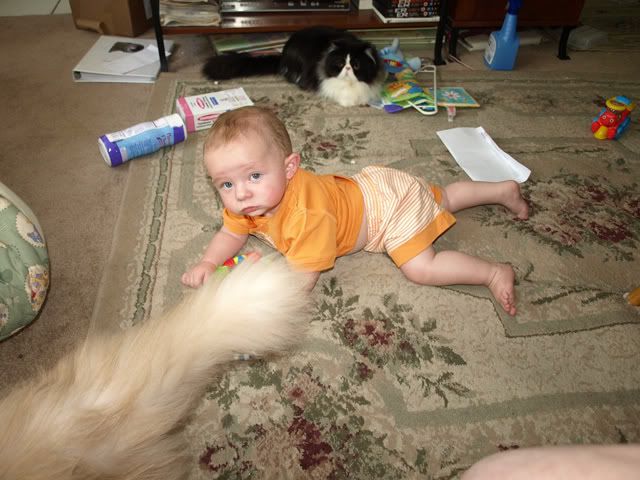 There you are Peaches! That's better!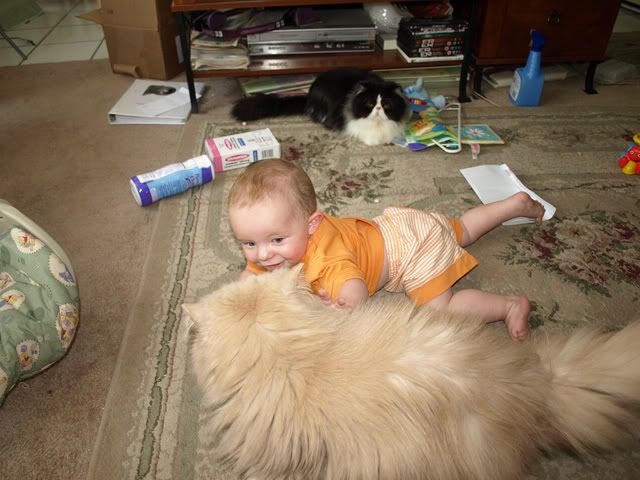 Is there anything under here to eat?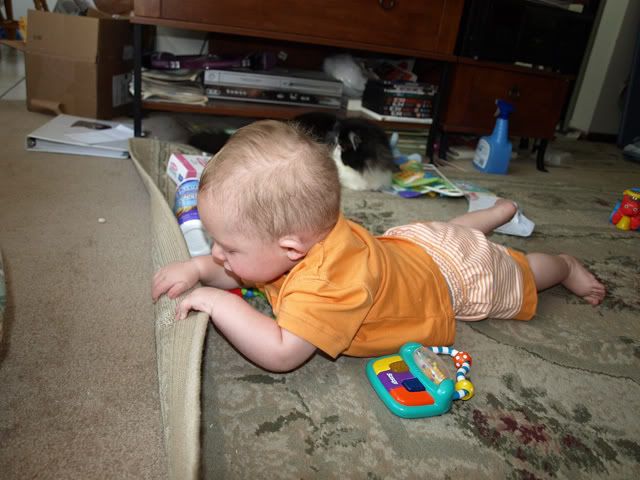 I guess not. Oh well!