The X-Pack is celebrating no longer being orphans by posting the only silver lining to come from their mommy abandoning them: When I took them to work I got to use our decent camera there, so I finally got better quality pictures!!
Of course, first thing, I have to share them with you.
Here is the X-Pack at 23 days old, and right in the middle of their 47 hours of being orphaned. (For more on that story, see here:
http://www.thecatsite.com/forums/sho...d.php?t=169635
)
Sao
Tortuga
Sao and Tortuga
Tortuga
Sao and Tortuga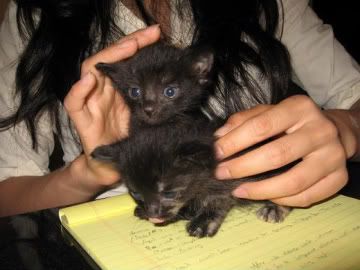 Tortuga and Davy
Sao and Calypso
Tortuga, Sao, and Calypso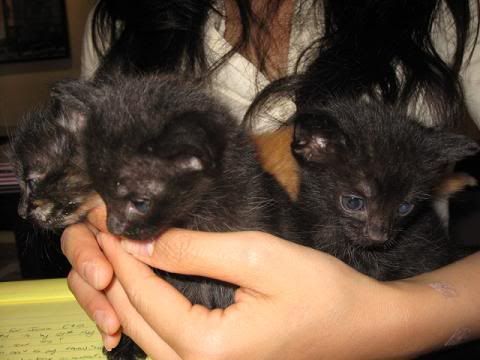 Calypso
Sao, Tortuga, and Calypso (One of my favorite pictures!
)
Davy Jones
Ironically, I got NO good pictures of everyone's favorite Two Eye Jack. He is winning everyone's heart because he is such a lover. Probably why I didn't get any good pictures of him- he was too busy being cuddled!!
And sorry I don't have my usual captions, I've had a roller coaster, heart breaking, abused, and elated weekend, so I'm BEAT!
Hope you enjoyed my no longer orphaned foster babies!