So, you may not know this, but I keep and breed ball pythons.
This morning I had some enclosures to clean, so I pre-folded the papers that I needed to get the job done and had them in a nice neat stack.
Papers make wonderful kitty toys, apparently! And of course, photo ops only present themselves when you need to vacuum!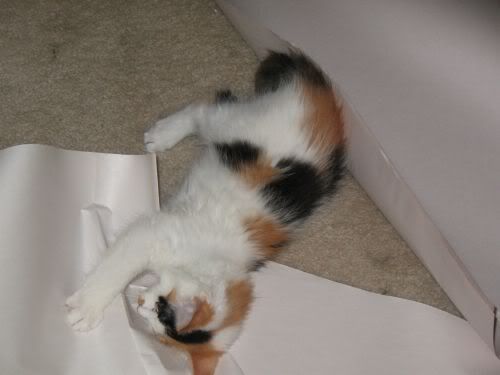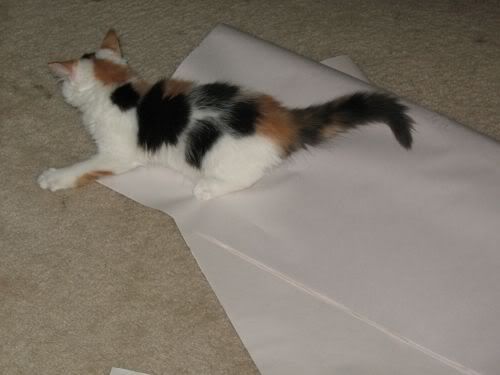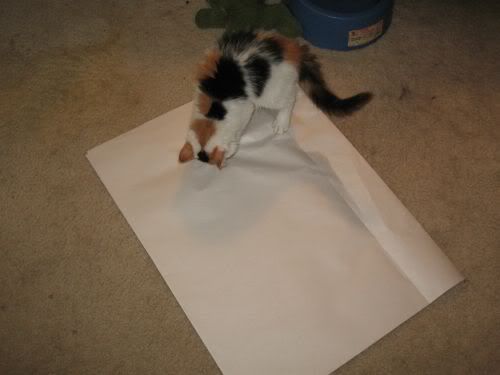 Sammy gets into the act: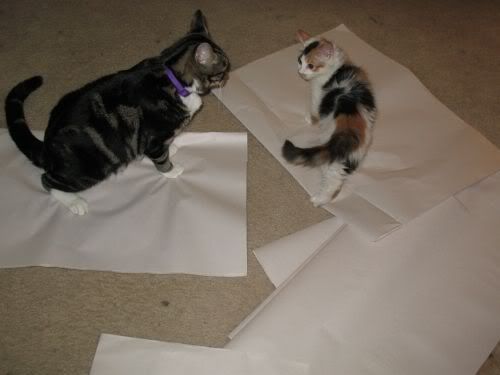 And my favorite shot: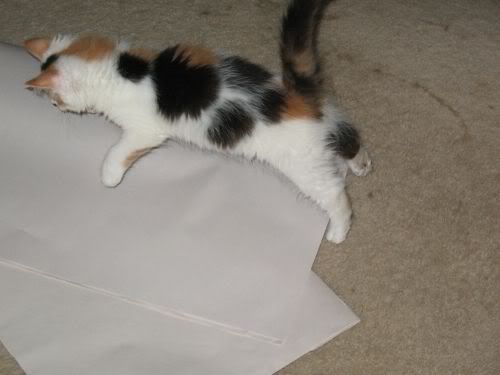 My happy family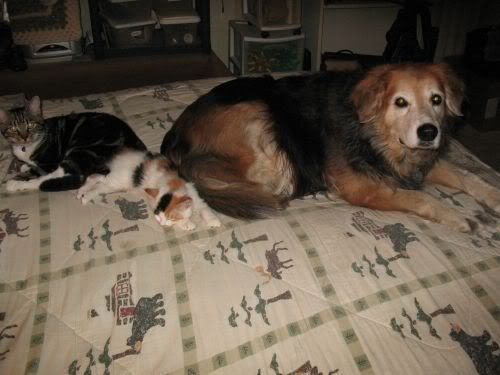 And a couple of cute shots I got of Lexi last week: