Hello,
I just wanted to share about the kitties here in Lima..
I am currently travelling around South America, and the neighborhood I'm staying in here in Lima (called Miraflores) happens to have alot of georgeous and friendly feral cats. The reason being that there's a woman here who comes by every day with a few bags of food to feed the kitties.
She put out a few plates of dry cat food and some plates of a rice/meat mixture for them (sometimes dry and wet mixed together), and some bowls of water.
Everyday around the same time she comes around to feed the cats. From what I understand she's doing it all on her own accord, and has four of her own kitties at home. That may not sound very interesting, but in a place like Peru with widespread impoverishment that is very interesting. Most people here don't feed their pets pet food, but rather scraps or leftovers from their lunch.
There are a few different groups of kitties.. there's 3-4 black cats that always hang out along with each other under a tree in the park. Across the park there is a church. On one side there's a group of grey, black & white, and orange kitties. On the other side there are 4 calicos that all look quite similar and are extremely georgeous. There's also some baby ginger cats and some fluffy grey cats.
They're all very friendly and will let you pet them.
I've given her a few bags of food to support her feeding since it can't be cheap for anyone to feed that many kitties a day (especially in a place like Peru!)
Anyways, here are some pics of the kitties..
me with the kitties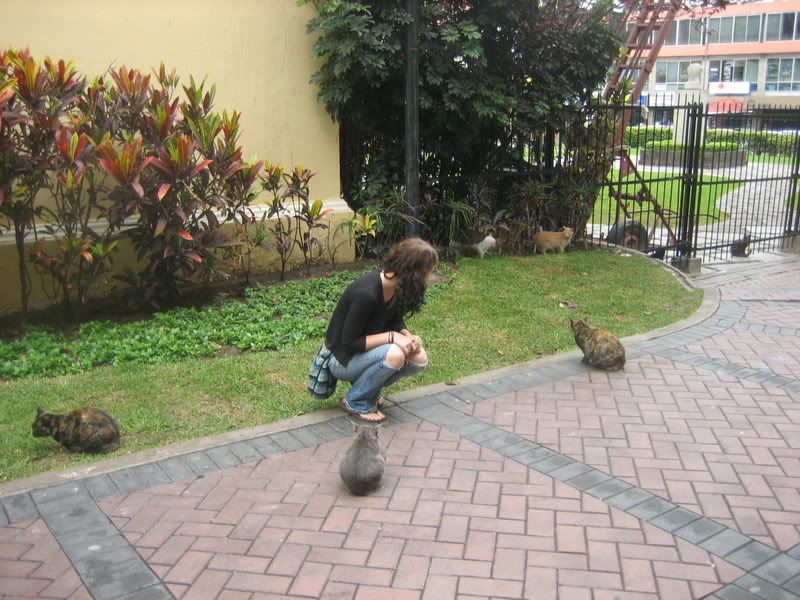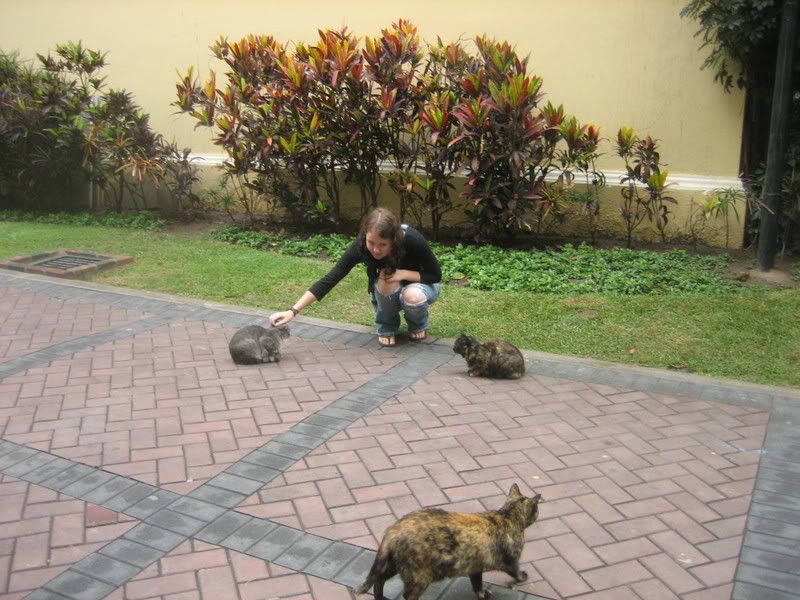 Alot of them hid behind the fence where it's a safe little kitty place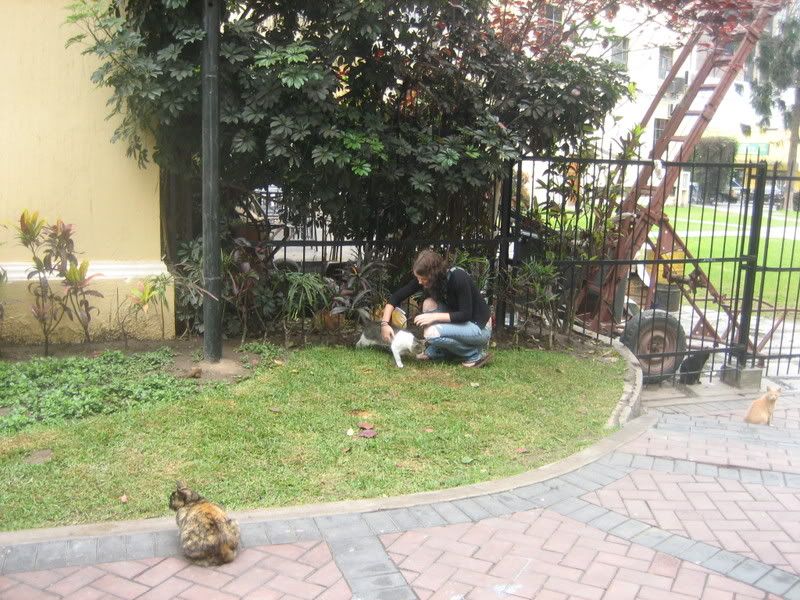 Not sure if you can spot the kitties, but the little orange baby ones were back there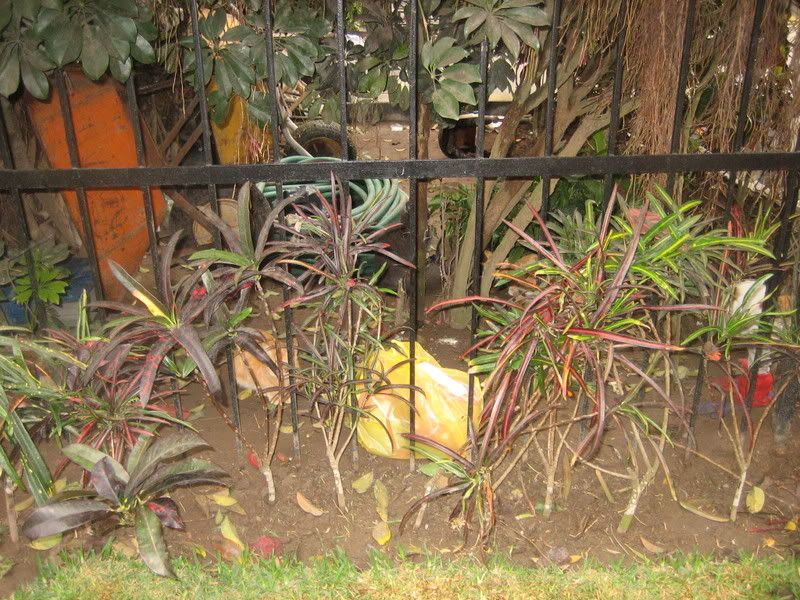 If I'm out tommorow I'll take some more pictures of the rest of the kitties! The black cats would make for a nice photo since the three of them (all JET black) are always sitting under the tree together.