It was only a matter of time until the toilet paper roll fell victim to the ever mischevious Ringo. I woke up to get ready for work and this is what I found: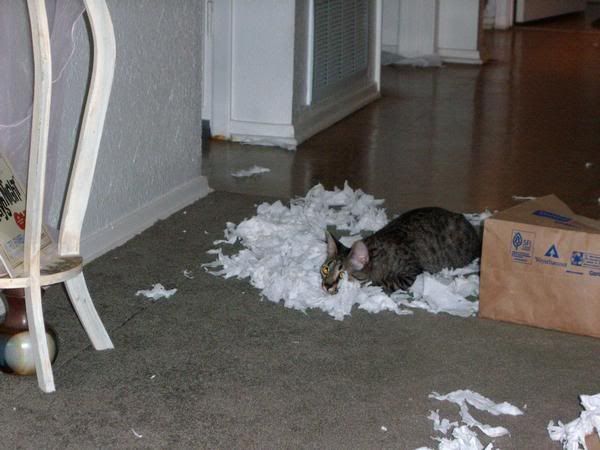 Somehow she had managed to get the tp roll off of the wall and brought it into the living room before she went into complete destructo-cat mode!
I went into the kitchen to find that the toilet roll wasn't her only victim that morning:
And now she is perfecting her innocent face and wants a treat.