I received a late birthday present of a new lens for my camera. Yes, Rob has scored a few more points in my books.
I can't wait to take it to the cottage and get hunting for some nature pics.
It's going to take me awhile to get used to the lens, plus I should use a tripod. But, here are the first samples using Gigi and Steve as test subjects.
Steve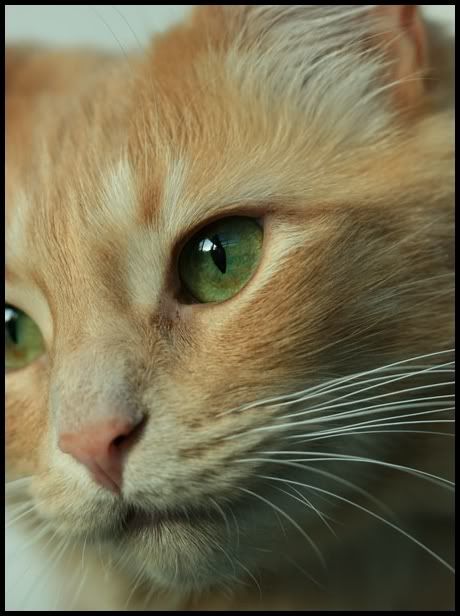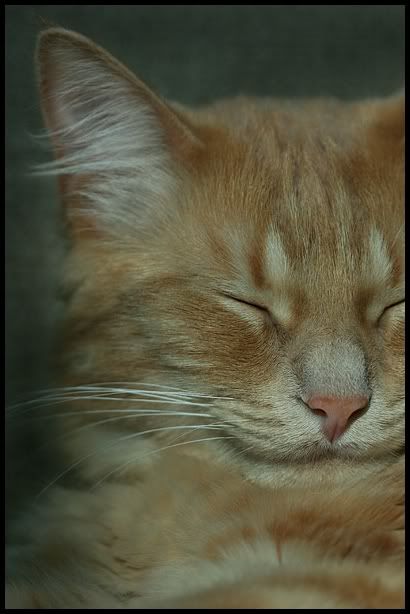 Gigi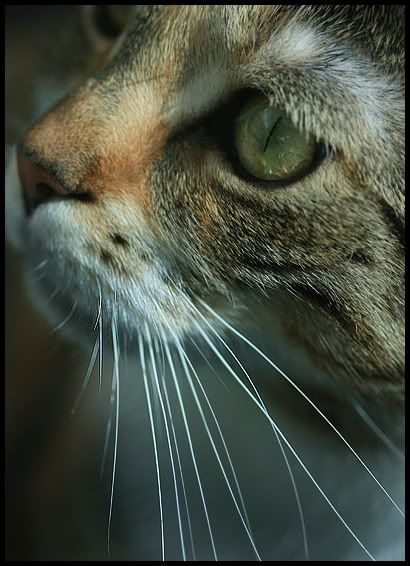 You can see our sunroom's glass ceiling being reflected in her eye here. Pretty cool, since I was quite a distance away from her when I took the pic.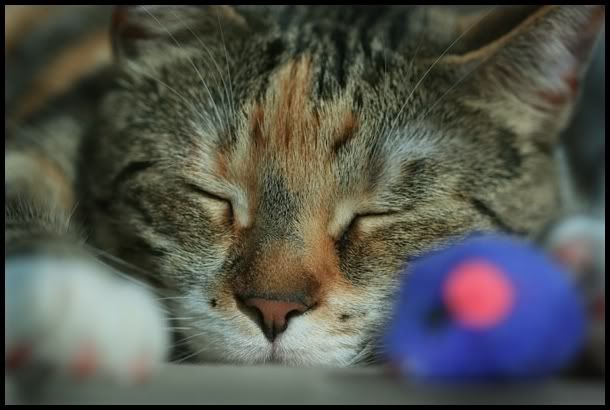 As you can see, this mouse has seen better days! One eye missing and a tattered nose!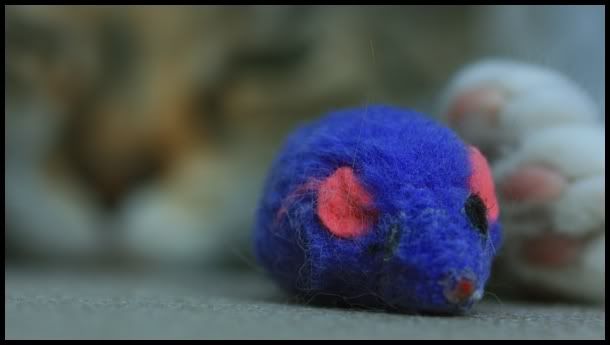 Hope to improve a great deal more once I experiment more with the lens.