I don't know what breed my kitty is. I suspect siamese or burmese, because of what others have told me, but I don't know for sure. If anyone suspects anything, please let me know!
Anyway, This is Gary.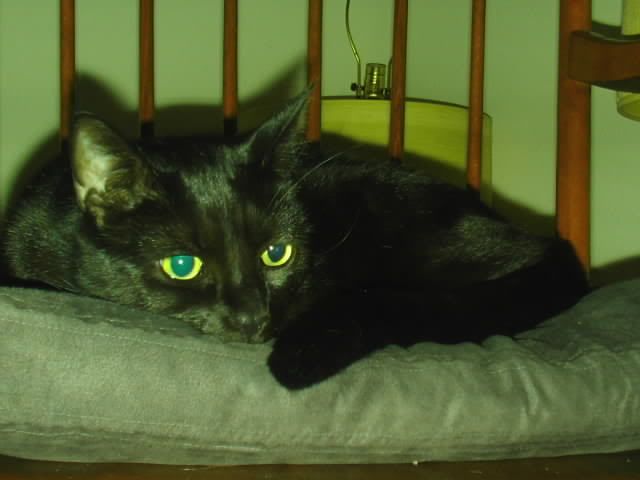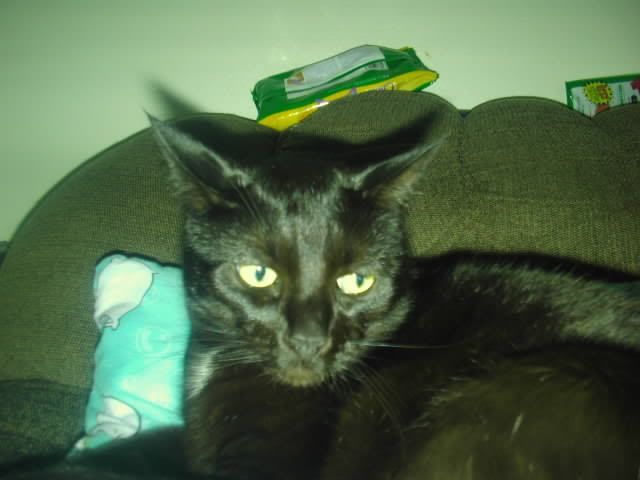 He doesn't like his picture taken, can you tell? Thanks for letting me show him off, usually people don't care to see my friend and I love to show him off.