Hi everyone. This is my first thread here and I think this is where it should be. I have a 26 toed cat, who is conveniently named Toe. He has a horned growth coming off of one one of his foot pads. Upon a few minutes of research not only did I find out that this is quite rare, but I also found out that he is one toe from tying Tiger the Canadian guiness world record holding cat.
Here is the best picture I could get...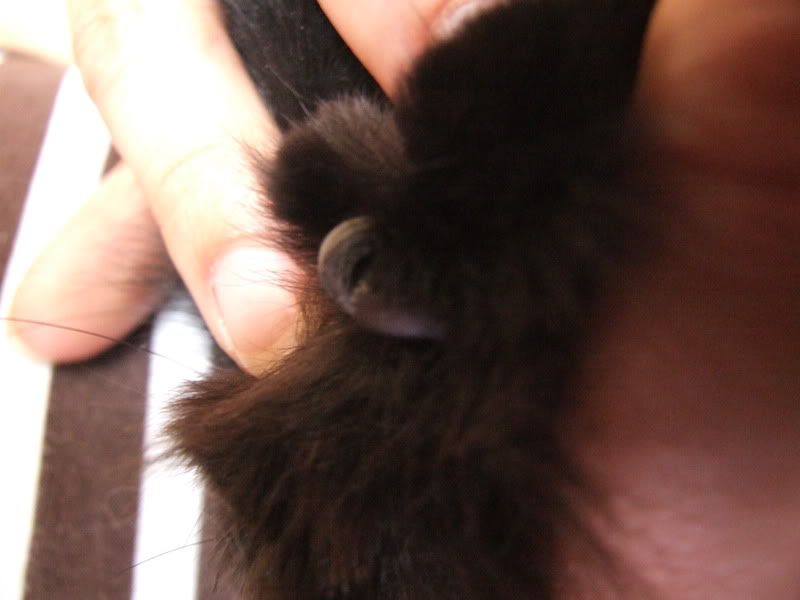 He has an appointment for tomorrow morning. It seems to be having a growth spurt. I have noticed it before when clipping his nails, but it now has a curve so I decided to call once I was done clipping. It does not seem to bother him, but I don't want to let it get out of control. I read on one site that you can clip them off. No thanks. What do you folks think?