I rescued a kitten this Saturday. He was thrown from a vehicle.
He is injured but not too seriously (his back leg is injured but thankfully by the grace of God no internal injuries.)
The Animal Defense League here in town will be able to take him Wednesday. Please pray he finds a home...with a leg injury and a possible amputation (I'm assuming he'd need this...his injury is at the ankle on his back leg) it could be much harder for him to get a home. I wish I could keep him but we already have 7 cats and it's not fair to them and he needs a quiet environment to heal.
It makes me so mad that there are cruel people out there who would throw a sweet baby like this out the window.
Here's a video and a few pictures of him. I've nicknamed him Freeway...
Here's a video of him purring...this is just a few hrs after saving him. Sorry it's grainy.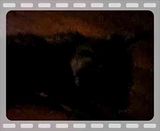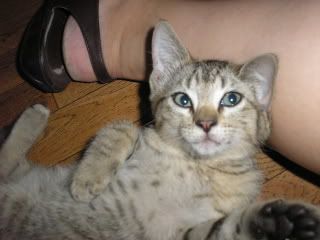 This picture you can see his bummed leg...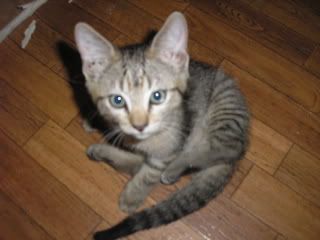 Ain't he cute