This little cutie-pie brings the count to four!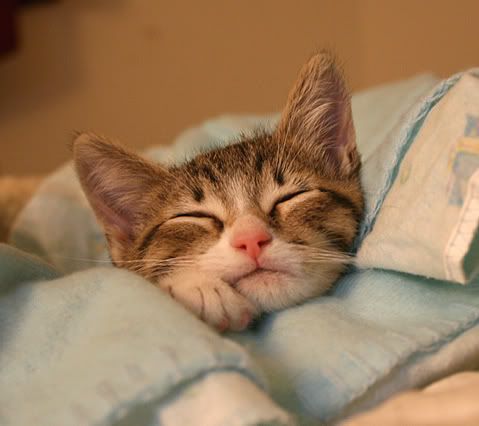 The new kitten, Billy, revealed his true high strung colors the day after we brought him home.
After chasing my 5 yr. NFC girl, Kitten, nonstop and much destruction, there wasn't a second to waste! We picked out Johnboy on Friday. Billy had a real 'tude about it! Poor little Johnboy was bullied all day, but he is a verrry patient and considerate kitty. Now they are romping and tackling all over the place!
Now Billy releases all that energy into his play and not creating havoc. Let's hope the peace lasts!
Johnboy doesn't like to cuddle a lot, though he is a real lap cat. He is warming up to the dogs and they're more than ready to slobber all over him! Within seconds of looking into those big cartoon eyes I fell in love!
He's a gem.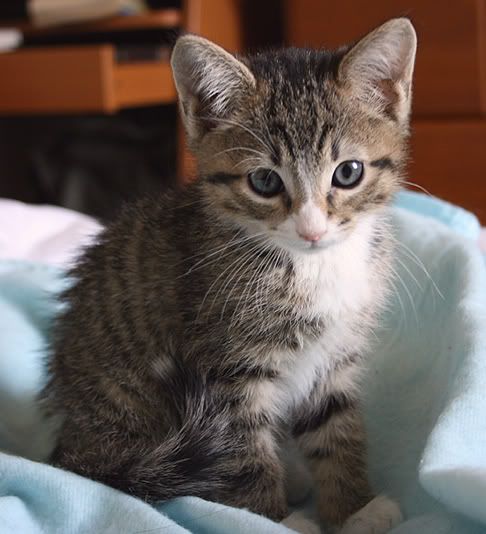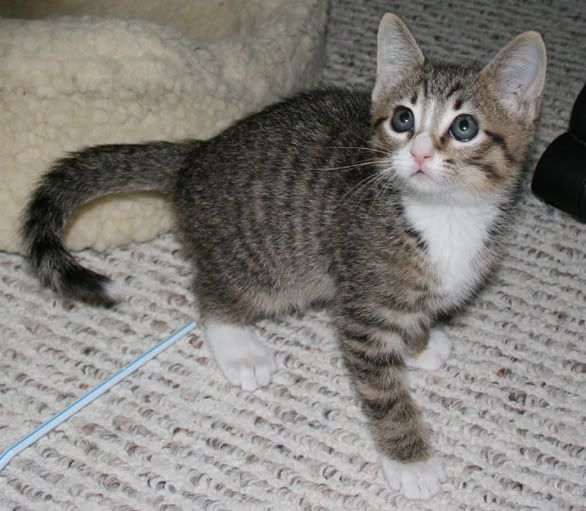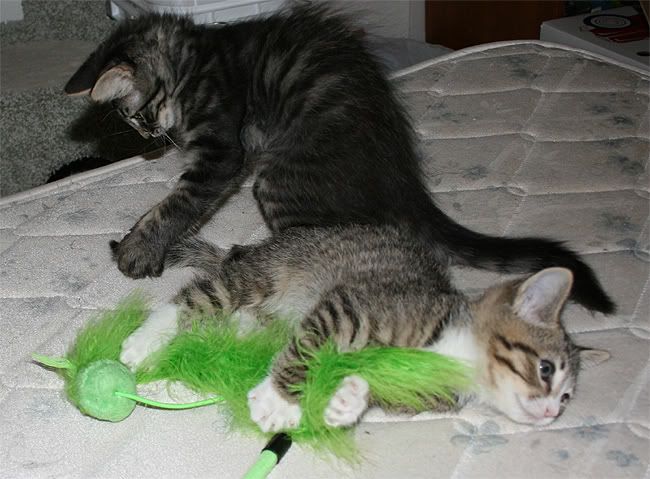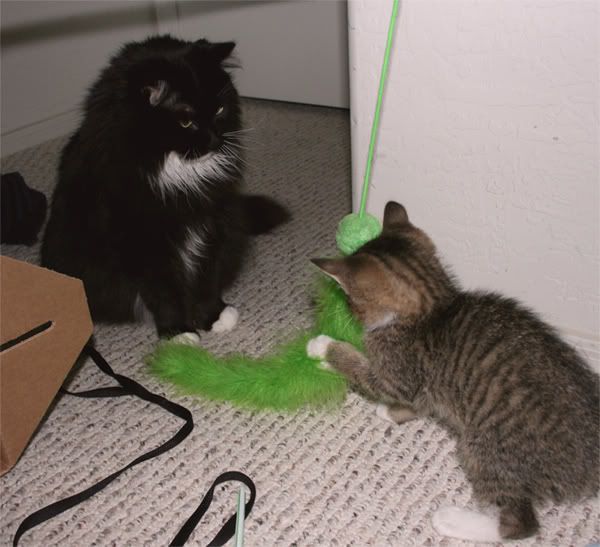 Kitten thinking "ANOTHER one?"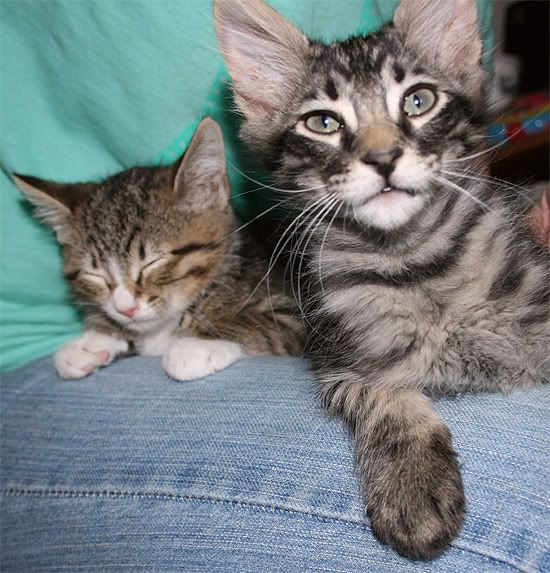 And finally.. Johnboy & Billy settled down for a nap.
Thanks for stopping by to meet him!