The Rats that im Rat-Sitting (and hopefully adopting) finally arrived!!
The PEW (Albino) Dumbo is Salt and the Black Capped Dumbo is Pepper...

Pepper...


Pepper has two black spots on his abdominal area, its so cute! (Salt is in the box)....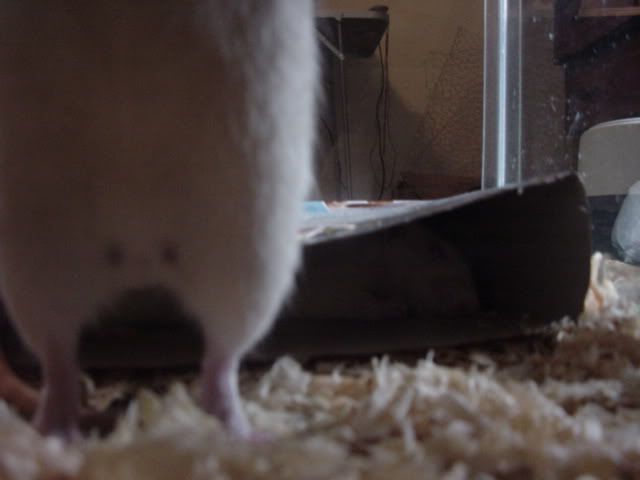 Pepper again...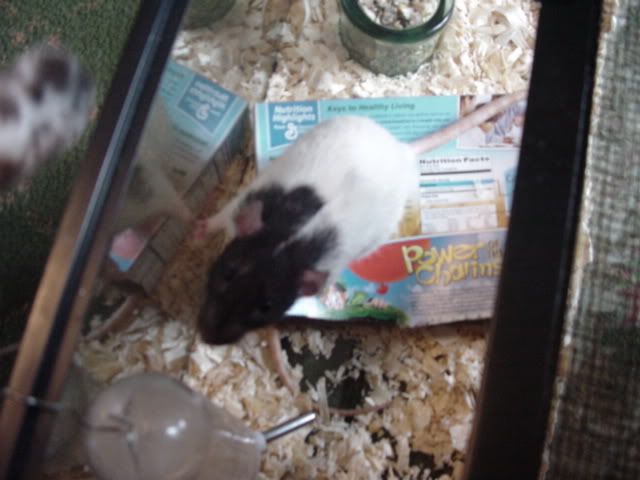 Not sure if you can se Salt in the Box...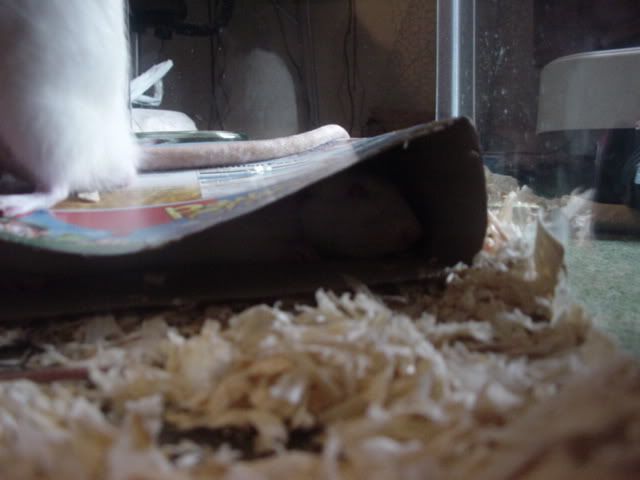 Salt...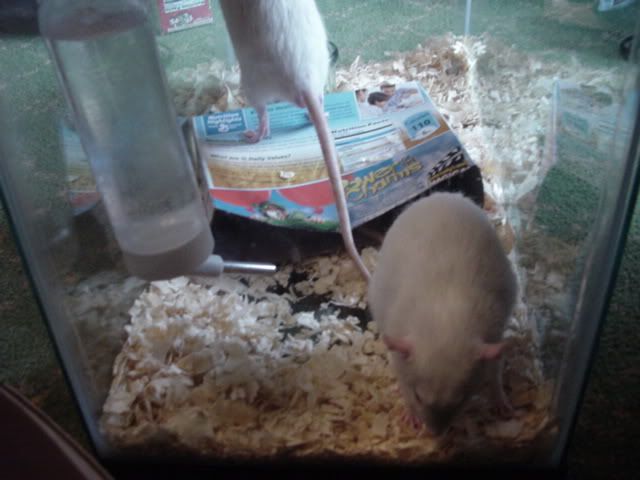 Hes so cute!...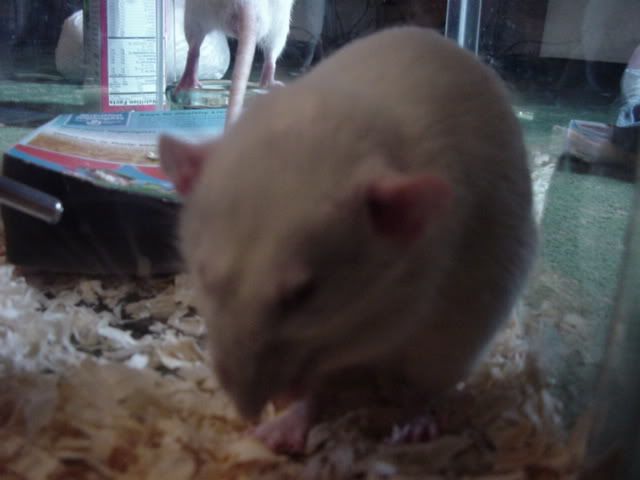 Salt and Pepper...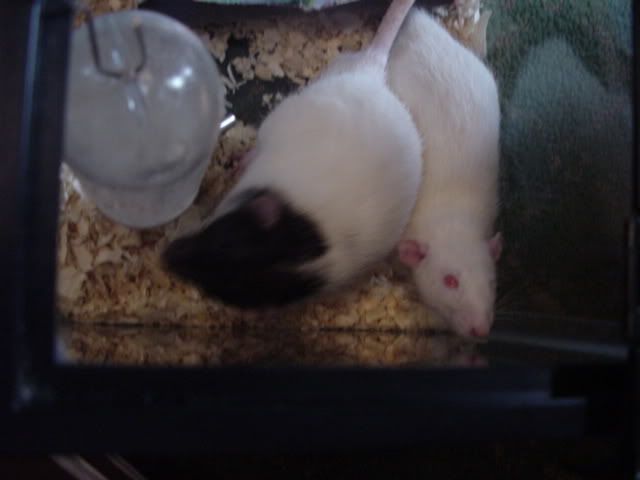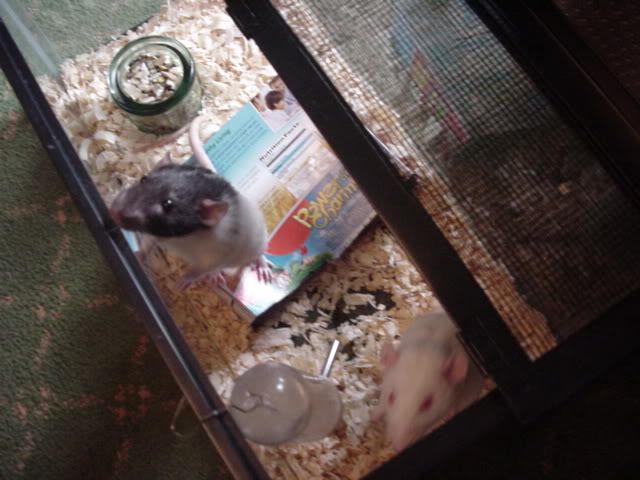 Heres there cage (10G Tank)
(Salt was in the box)...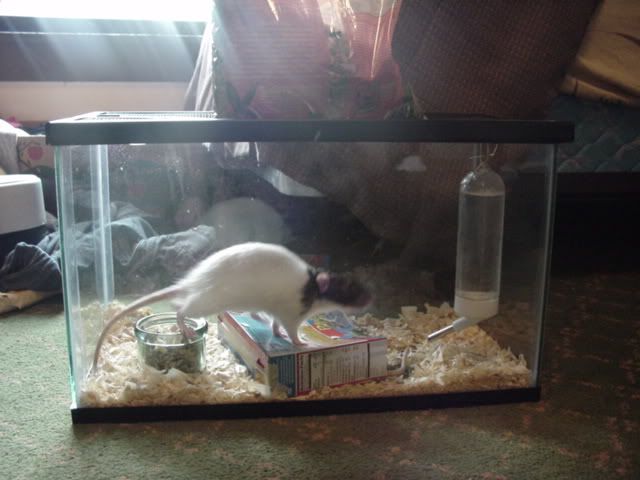 And heres what they were feeding them!
....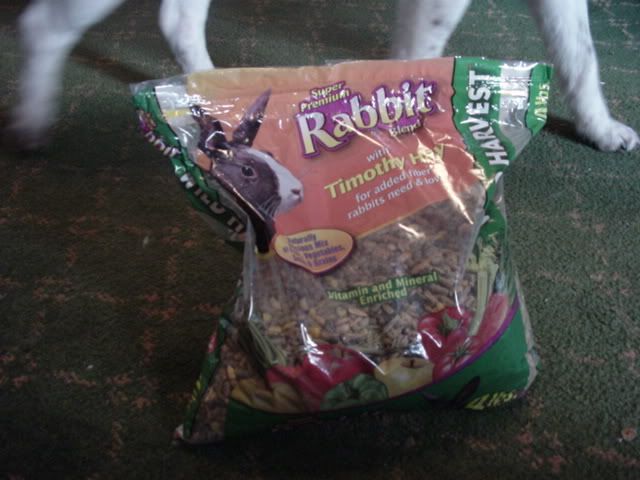 I so hope my mom will let me keep them!! they were also on Pine Bedding!! Now the Tank and the Bedding is a common mistake in first Rat owners... but the Rabbit Food! seriously!!! the Rat Food should be right next to it on the Store Shelf!!!!
-
These Ratties are about 7-8 months old and there already bigger than Temps!! (who is a Yr and 4 months old)
I was shocked at there size when I saw them! I have now temporarily moved them into my 20G Tank, that'll do till I know if Im keeping them.

Heres a size comparison to Temps (who I thought was big!)...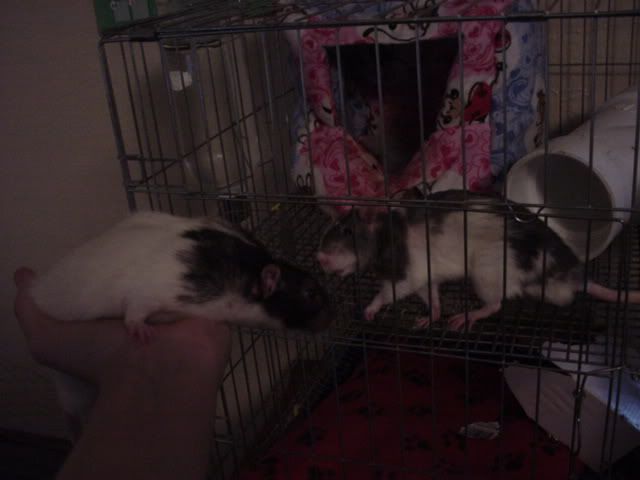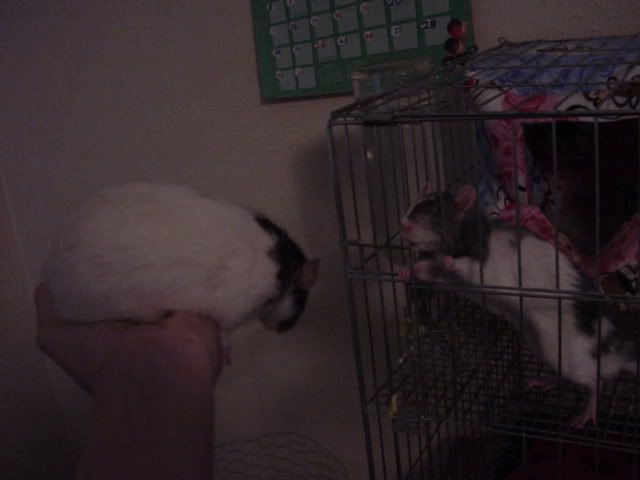 And heres my 20G Tank there in now with Critter Care Bedding (Salt loves the box)...