As you know, I have two families of fosters and it is a while since I took and posted pix. So here is Charlotte's family, now 6 weeks old. They are all eating kitten food and using the litter box, and making a terrible mess of my old bathroom! CHarlotte is going to be spayed next week.
They all like to sit on top of their cage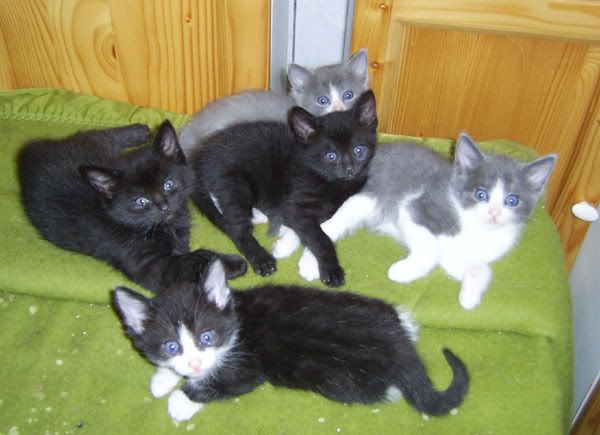 Learning to use the litter box is much more fun if they all try together!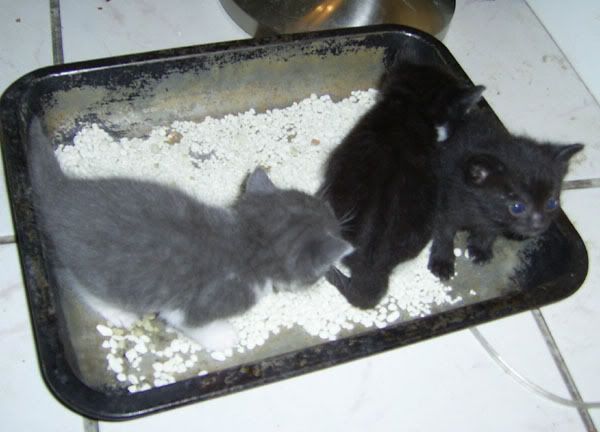 My second family, mother Samantha, is now 4 weeks old. They are still feeding from Mom, though I am trying to teach the bigger ones to lap, though they get most of it on their faces.
Mom and all the family
I take the three biggest out of the cage to allow mom to give the smaller ones some extra attention