Im mad at my lil sister for grabbing him/her up... but than again.. this lil guy/girl would have been run over if she hadnt
.....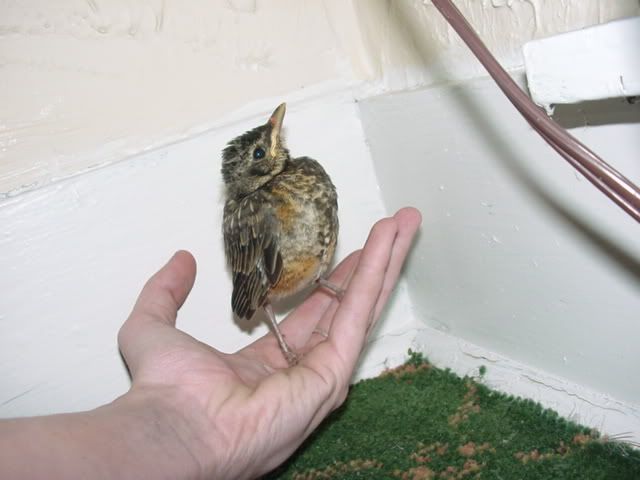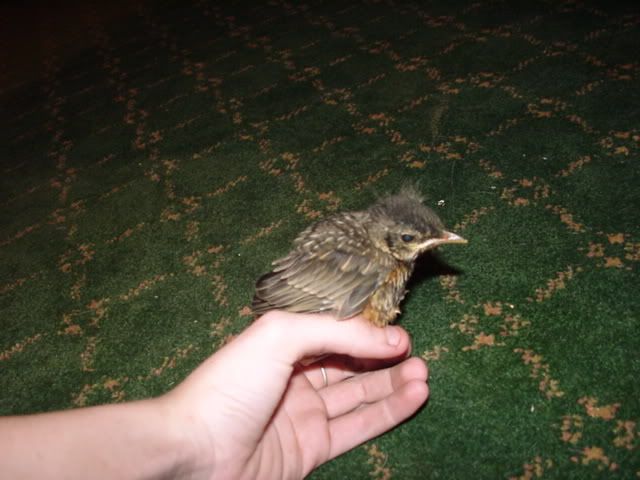 So about 8pm last night (6-12) I went outside to ask my lil sister if she had to use the BR before I got in the Shower (we only have one BR)... and before I could get out the door I hear this weird chirping sound and my lil sister and her friend came running up the porch saying they "caught" a Baby Bird.
So I was like "That was Retarded" and they handed the Baby Robin over to me (idk if I already told you guys this but in FL I took care of Orphan Muscovy's and other baby birds.. hence them bringing it straight to me), the next thing I know the kids across the street (there actually my age, hehe) came over to my yard asking to se the Bird... then the girl goes on saying "I spotted the Bird hopping across my yard and I went out to check it out then it jumped in the road and was run over by 2 cars (but not hit) so I ran over to se if it was ok and the get it out of the road.. but I didnt want to touch it.. thats when your sister got it"...
wow! lol the Itty Bitty thing has some adult feathers coming in but not enough to fly (maybe another week?) and s/he cant eat on his own yet but s/he is eating food.... so im taking care of him/her.
Yesterday there was a Worm in the yard... now its gone... so I got Itty Bitty settled in the spare Bird Cage we have and headed out to the yard to look for Worms... I dug and dug (thank goodness I hadnt taken my Shower yet
) and didnt find one bug... so for now till I can get Itty Bitty something im feeding him warm soggy Dog Food (I noticed the Robins always stealing the Puppies food... I figured it would work till tomorrow)... Im guessing s/hes about 10 days old, so if I can get him/her to hang on another 5-8 days (give or take) than itll be time to release Itty Bitty... Thats my plan at least, I hope it works.
Itty Bitty Frankenstein!...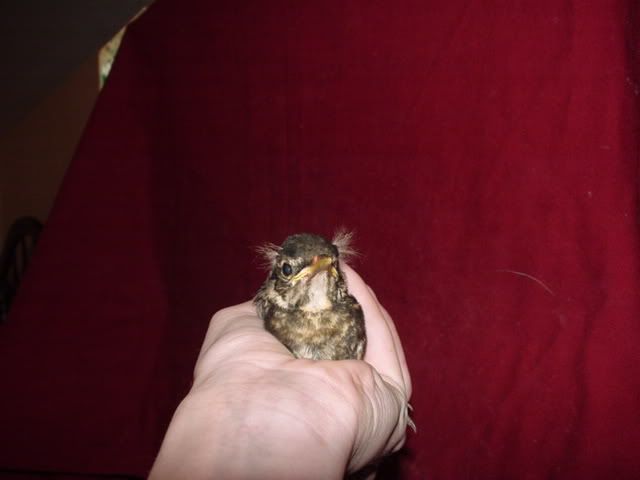 s/hes calm and eating fine....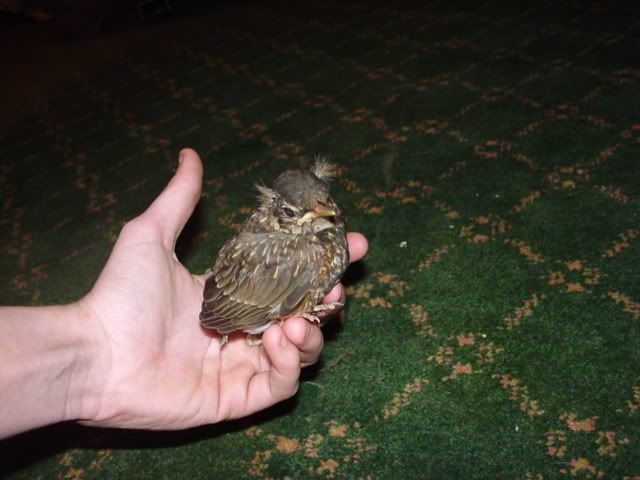 Robin Colors...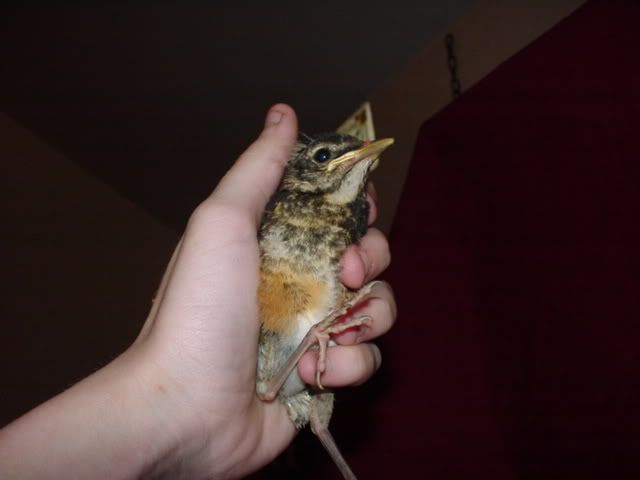 Hopping away!...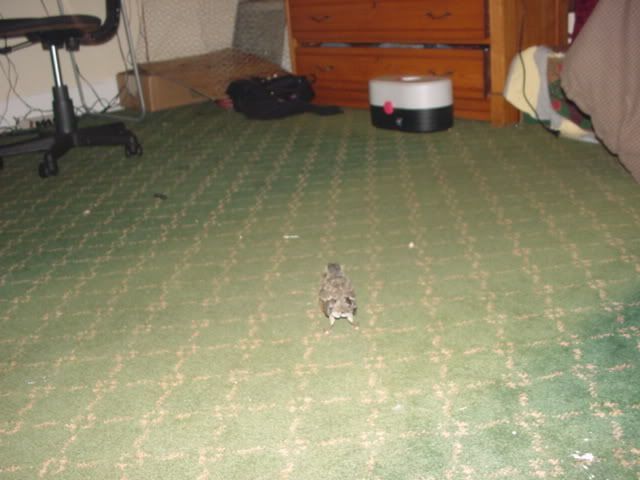 Oh and btw.. I still havnt gotten my Shower
.. but im headed there now! lol its only 1:14am.