Hi I love cats, lol!
offline
Cloud Watcher

offline
8,884 Posts. Joined 12/2004
Location: At the kitty's beck and call
Hi there
we're so happy to get the chance to welcome you and your gorgeous furfamily to TCS. I'm sure you'll enjoy your stay with us - we're one great big family and you'll find loads of friends here. If I can help at all while you're finding your way around TCS just click on my username and send me a Personal Message - I'll do what I can to answer your questions
"Meow", means NOW!

offline
36,897 Posts. Joined 3/2004
Location: The "Dark Side of the Moon"
Hola y bienvenido a TCS, ...Catulina
y Milky
te saludan!!!........
(Translate: Hi and Welcome to TCS, Catulina and Milky say hello to you!!!...
)
See you on the forums!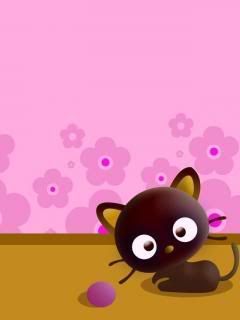 xocats

offline
20,509 Posts. Joined 3/2005

I am so glad that you and little Rocky have joined our wonderful community of caring people who love cats. Please make yourself at home.


As you learn your way around our site, if you have questions, I would be happy to help you. Feel free to contact me by clicking on my user name, then send a Private Message.
I will get back to you asap.
offline
806 Posts. Joined 3/2008
Location: Springfield, IL
Haha.....very cute! And welcome to the site!
Fuzzy Furballs and Fluff

offline
2,455 Posts. Joined 1/2008
Location: South Coast, UK
Hello and Welcome to TCS!
Hope you enjoy the forums!
Confuzzled :p

offline
8,982 Posts. Joined 8/2006
Location: Rising Sun, Indiana
Welcome to TCS!
offline
300 Posts. Joined 2/2007
Location: New Jersey
Hello and Welcome!
x Princess x

offline
6,454 Posts. Joined 6/2007
Location: Telford (UK)
welcome!
cuteee video!
offline
18,426 Posts. Joined 7/2006
Location: In a state of misery w/o my Bella
Spinning out of control!

offline
6,250 Posts. Joined 7/2006
Location: Farmers Branch, Texas
Hi! You have found the best cat site around!
We have a lot of support and advice to give here. Our members are always ready and willing to help you or just chat with you. We also have a game called KatKwiz (cat quiz), designed for newcomers just like yourself, which teaches you things about The Cat Site and also allows you to win lots of points. (It also teaches you what points are.) Just click on the
here
link below to learn more. Glad you decided to join us!
Getting Bitten 24/7!

offline
2,503 Posts. Joined 5/2006
Location: West Midlands UK
Welcome to TCS!