I just posted this picture of Ringo on my MySpace page:
The caption read: "Ringo biting into an invisible cheeseburger." My friend Holli just made this and posted it under the photo.
It totally made my day!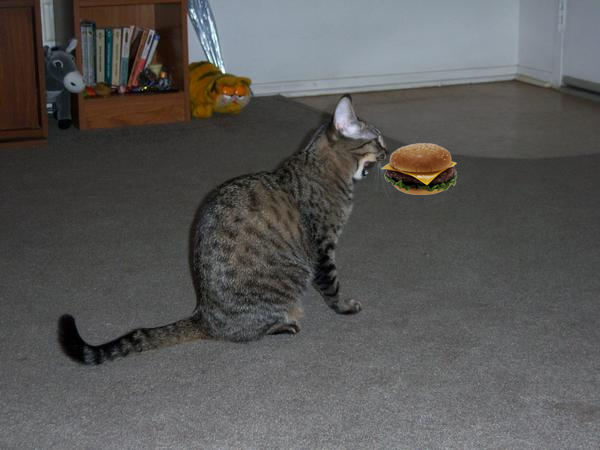 Here are some more photos of Ringo that I took today. She's been in such a silly mood!
Gimme 5!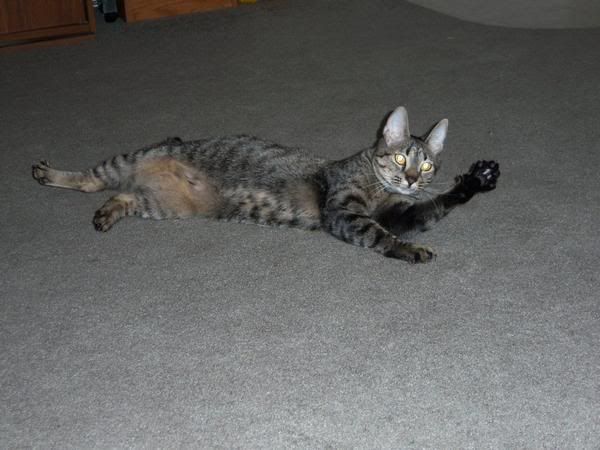 About to spazz out:
And we have lift off:
And finally, yet another unsuccessful attempt at a family photo:
After this pic was taken, Ringo was off like a bolt of lightening!