"The X-Pack", as I have fondly dubbed my first litter of fosters, is so named because now that they are here, they are ex-strays! As of today, June 10th, these cuties are 13 days old.
If you would like and haven't already, you can read their story here:
http://www.thecatsite.com/forums/sho...d.php?t=168436
And now, without further ado- because everyone likes pictures best!- let me introduce to you, The X-Pack!
Proud, defensive mommy and her 5 babies at 10 days old:
And now, the little ones!
Calypso, the smallest of the bunch in size, but the biggest in personality!
Here she is not cooperating for her portrait!
Saying hi!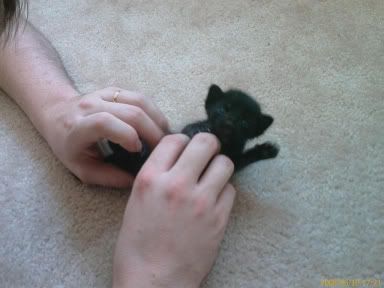 Her fur is blackest of all the babies's, and she has three distinctive white spots on her tummy: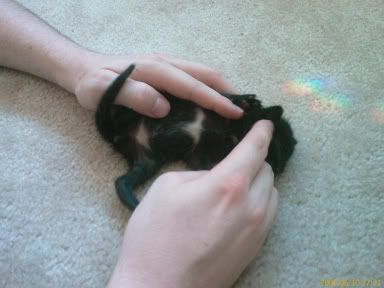 Spunky tough girl was the first to escape the dog crate! Once she did this, I put a towel underneath so they wouldn't fall and could get back. She is the leader!
Calypso Kisses for Foster Daddy!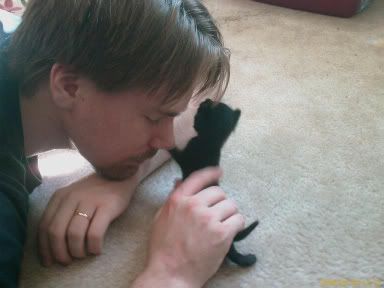 ****
Davy Jones! Much like his namesake, he is a tough guy on the outside, first to try to hiss and shove his siblings out of the way, but just a lover underneath! Once he gets out to see me, he is content to cuddle up and close his eyes.
Flirting with us all!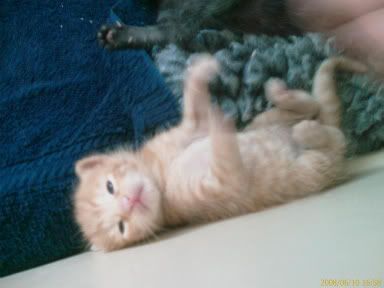 See, he's just a love bug underneath the tough guy act!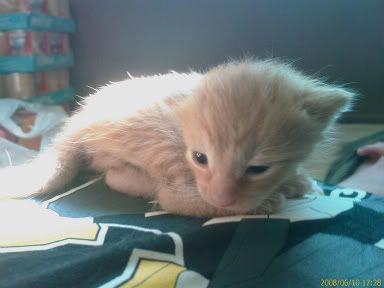 More in the next thread!