Maybe not...I haven't posted him much, after I had to move him 4 hours north of me. Well, I now have my horse, Pride within a 'reasonable' driving distance from me; he's now an hour away, instead of four
But for now, it's the best I can do, and afford, and atleast I get to see him on a weekly basis, instead of sporadically.
So here he is...just as gorgeous as ever...IMHO
Before our hoof trimming, and 'general' groom session...he wasn't as dirty as LAST weekend though...talk about mud pony that day...of course, didn't have a camera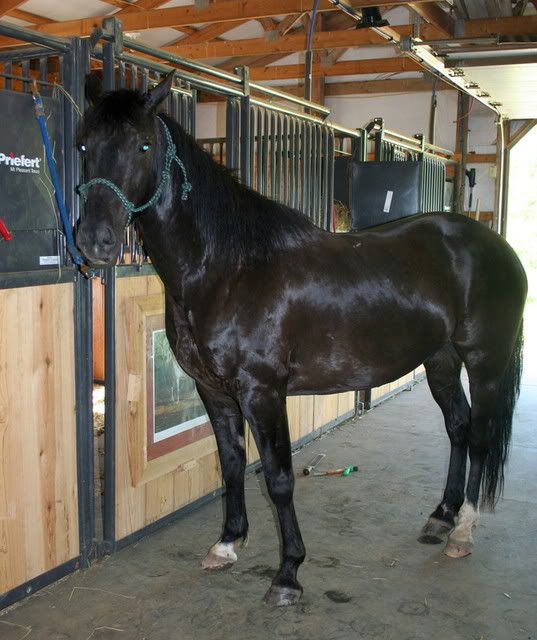 He was so shiney, even before I started brushing...he made it too easy to make him 'bootiful' today...Lol!
What barn trip is complete without our faithful barn dog? Here's ms. Sophie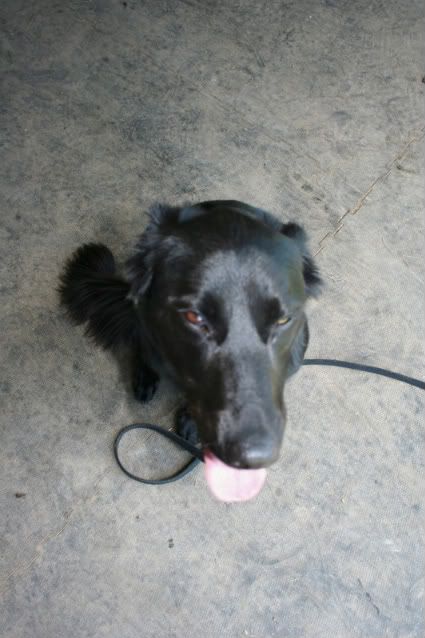 After grooming and hoof trimming...Of course the sun had to disappear...so he's not as shiney in the pic as he really was...Lol!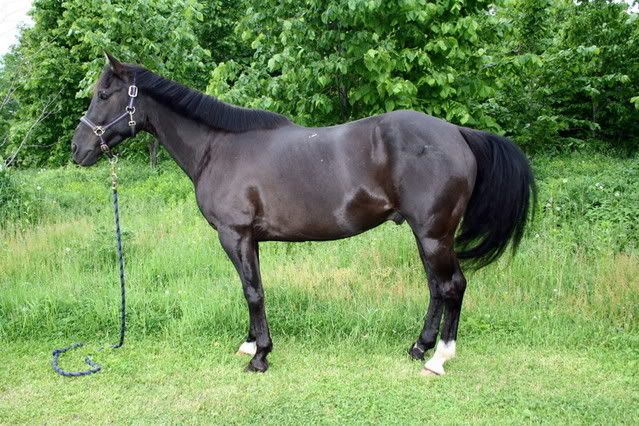 Pride's lovely head...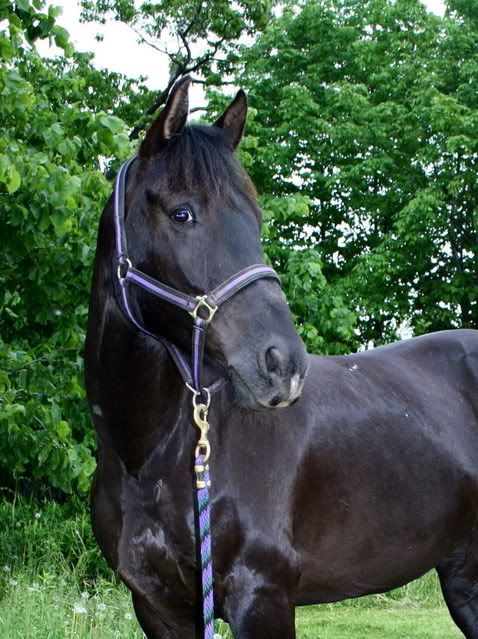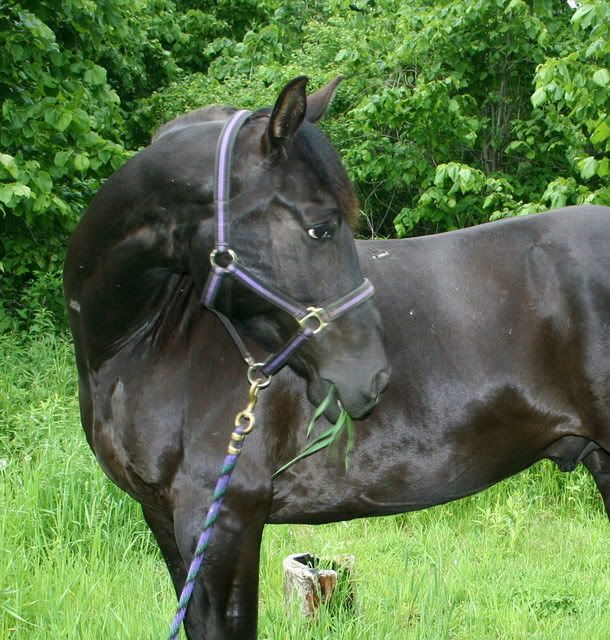 One final shot...