The kitties were having a lazy day today, so I thought I'd try to snap some photos. Griffin and Delilah were not terribly cooperative, but here are my results:
Piper, my tortitude girl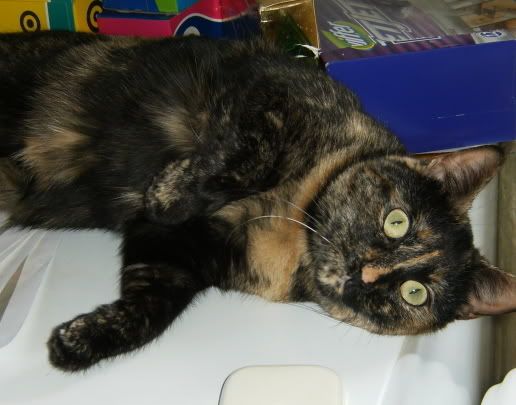 Blue with kind of a funny look on her face
Delilah, looking like a street cat! (I think a bath is in order.)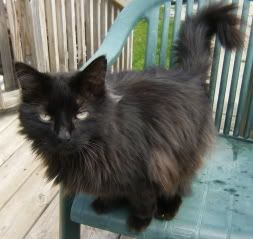 My baby Bastian, who has grown so much. The boys are 9 months old now!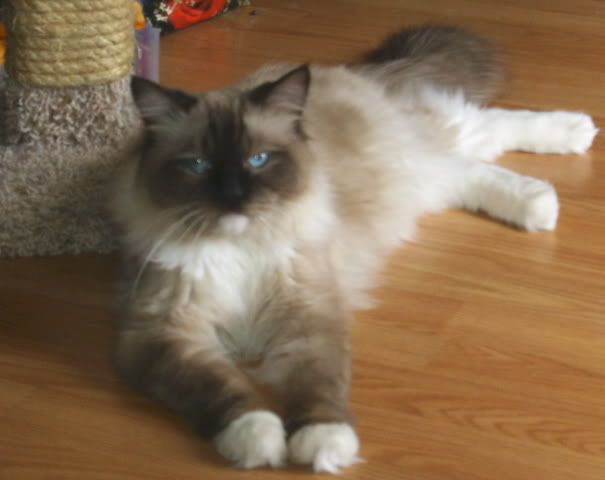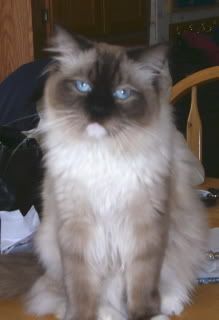 And the only photo Griffin let me get of him, giving Blue a quick kiss: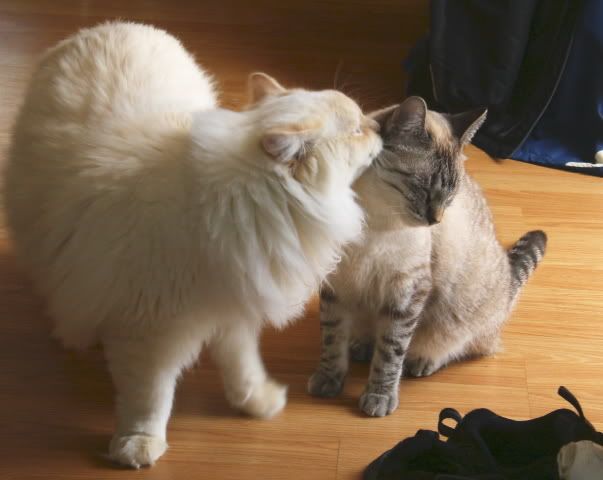 I think it's a good one.