Billy is finally home! This makes 3!
He was found all by his lonesome at about 1 week with a cut on his face, so they put him in another litter. He is very gentle and loving.. and a pro at the litter box! A lot of people wanted him, so I'm feeling rather lucky!
After settling in a bit I brought my Saint Bernard, Kita, to come & meet him. He was nothing short of HORRIFIED but, just as quickly, he wanted to play with her. Now he can't stop chasing "invisible nothings" around the room purring. One of the cats, Kitten, has already met him as well. On one paw she could've cared less. On the other, if he got way too close, she'd give him a little bat and carry on.
Well, his ears are satellite dishes and his paws are huge, so we're all thinking he'll grow into a big boy!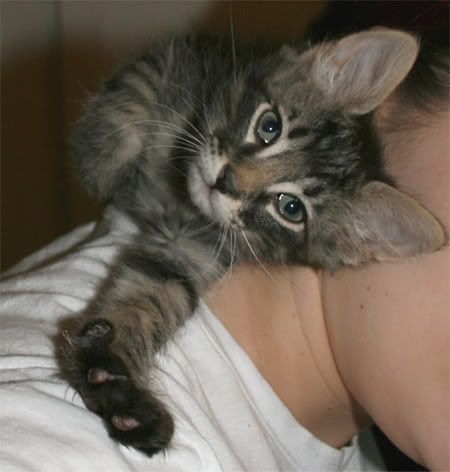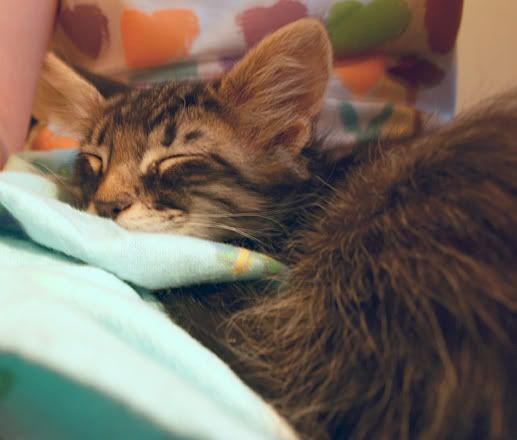 Thanks for stopping by to meet him!