Bella loves her daddy, let me show you...
Sometimes she loves me too..but she can stay on his shoulder for hours...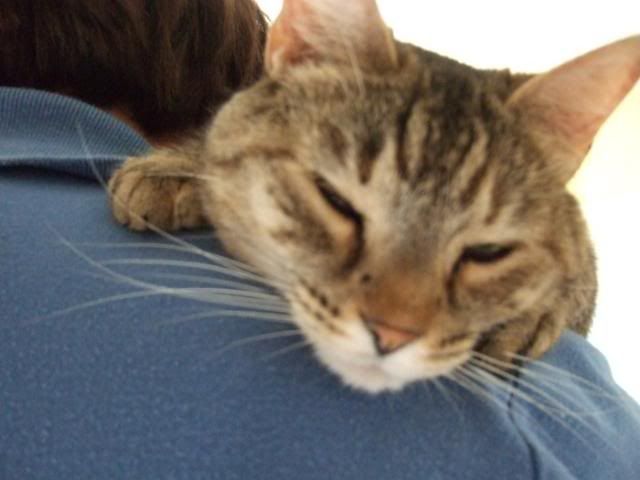 Stan was going to help me clean the table with all the mail on it, but he got distracted...
Then he fell asleep...
I love how they forget any animosity between them when there are birdies to watch...
Think they'll come any closer, Stan?