As a special treat for Evie, we let her outside in our small, securely enclosed, kitty-proof backyard. She LOVES it! We don't do it often, but with the fosters, I want to make sure she knows she is still the one I belong to.
At first, she is always a little scared:
But she quickly gets over it!
Hmm, I wonder if there's any fish in this pond?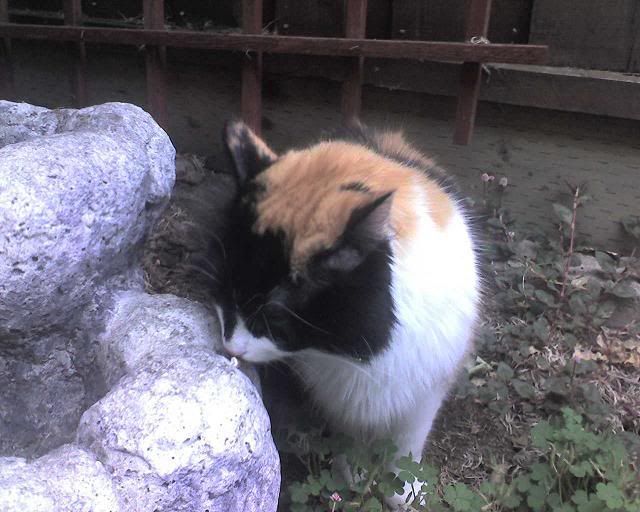 Sorry, Evie, EBMUD has strict water rations and that pond is dry!
Here, mom, show them my poly paws!
I reign majestically over my territory!