Hi everybody! Thanks for reading.. I hope everyone enjoys this little introduction!
Meet Kitten! She is a verrry petite Norwegian Forest Cat/whatever-else. Can you guess her age?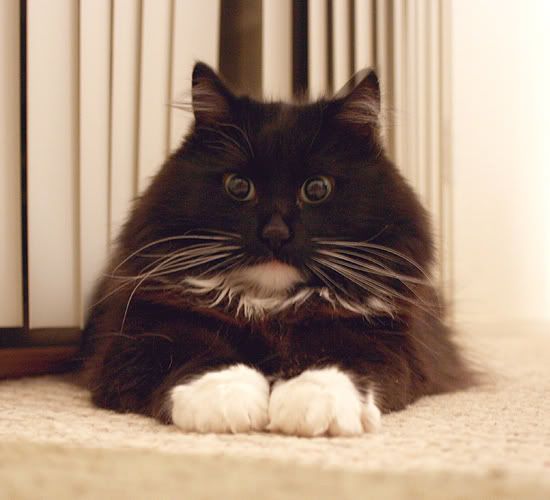 .. she is five years old! Hence the name.
At first her name was Jade, but that was just no fun, nor her at all. A couple of her nicknames are bitty and little kitty. She doesn't meow, but she squeaks with passion! She is also insufferably dumb in the most lovable of ways, providing lots of laughs and fun. Her most favorite of things is to follow her Momma around until it's time to cozy up for a nap and suck on her tail. For years Kitten had undiagnosed recurrent abscesses. But after a very scary rupture, Kitten had major emergency surgery and a rare congenital defect called Dermoid Sinus was removed from around her spine. Tubes, staples and all she pawed her way through cheerfully to a more carefree today!
She is the most genuine little spirit. I feel like one lucky Momma.
(Some baby pictures of her..)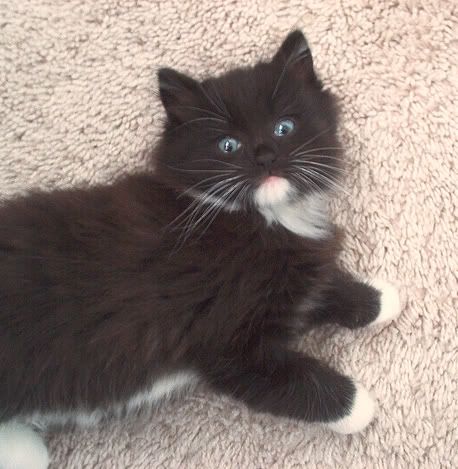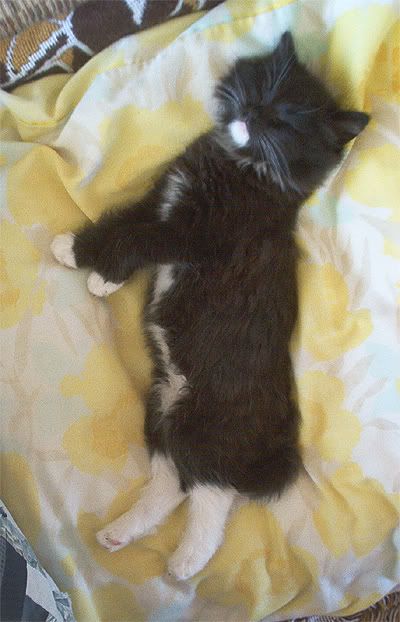 & this is Shadow Mo!, an eight year old British Shorthair/something-else.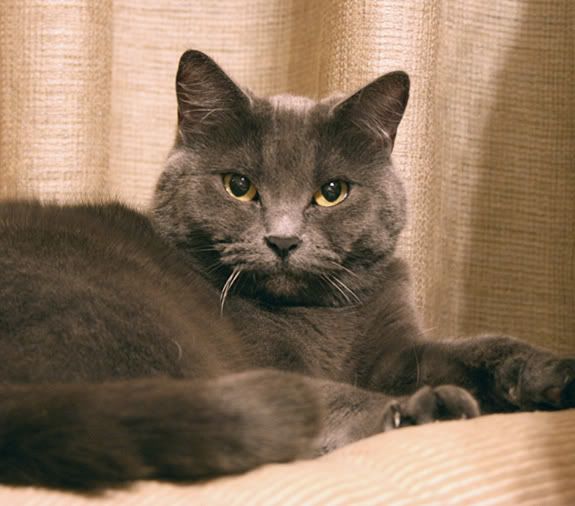 The polar opposite of Kitten, she is verrry ornery and verrry independent. These coupled with a clever noggin', she can be quite the scheming gal. When I brought Kitten home I knew nothing about introducing cats, so their relationship started off on the wrong paw. For a while there her favorite thing to do was to knock down any glass dishes down from the counters. Never the plastic ones, though, of course.
A true stinker! But really, all of that attitude is to cover up what a big softy she is! Today she has accepted her furmates, dogs included, and is much happier. She loves to play tag, give kisses and keep me company when I'm getting ready to leave - by walking all over everything, of course, how else?
There are also 3 dogs in the house. Here's a picture of my Saint Bernard, Kita, with Kitty. She looks very small in this picture for some reason, but she is 140 lbs!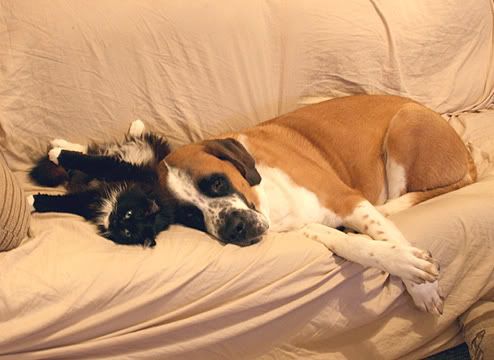 Well, thanks for reading everybody! Looking forward to joining in on the forum.
Tomorrow I am expecting to be able to pick up my newly adopted kitten named Billy.. so he'll be introduced once he's settled in!